Last weekend I enjoyed an all day stamp carving workshop where we explored a variety of techniques and materials.  I always have so much fun making and using stamps, so it is really great when others share the fun with me!  Some photos from our day in Tessera Fine Art Gallery's classroom …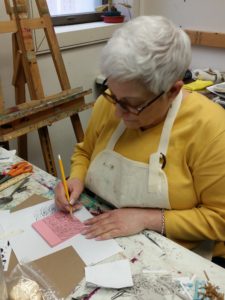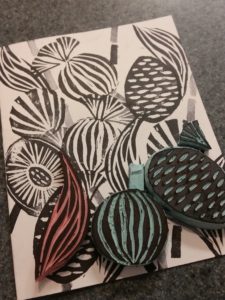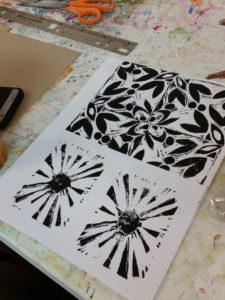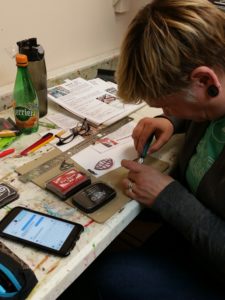 Repeating stamps are one of my all time favorite projects!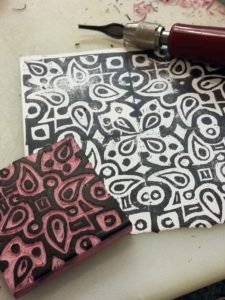 Much of what I know about stamp carving came from Julie Balzer's book Carve, Stamp, Play…. plus lots of practice and a few of my own adaptations!