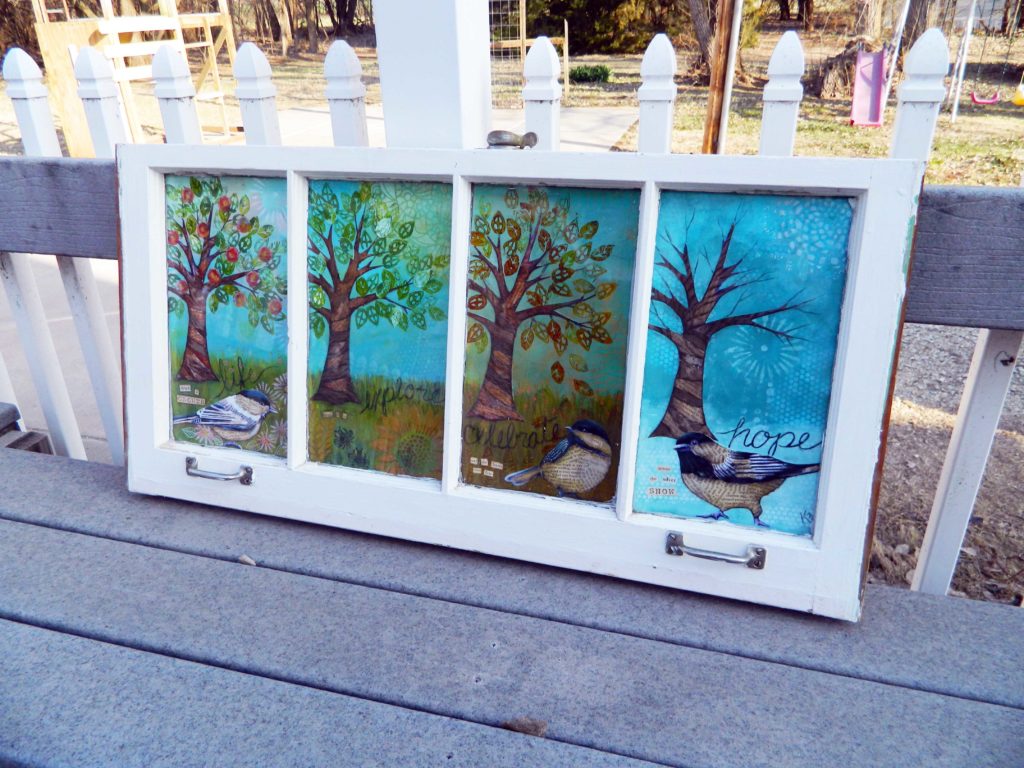 My four seasons in an old window pane has been so popular that I decided to make a new version of it for the gallery, this time with little chickadees perched on the windowsill, watching the seasons go by!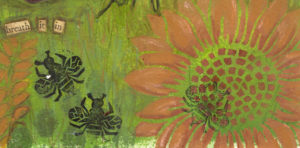 These were painted to fit this particular window, and I used my own hand carved stamps and my new sunflower stencil on the project.  I also cut words out of old books to add seasonal phrases to each panel. It is all a collage and paint mix.
And here is an updated view of my gallery wall at Tessera Fine Art Gallery. Lots of new pieces!