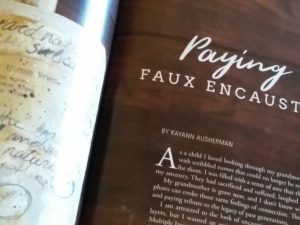 I have been getting a lot of buzz about my "Paying Tribute" canvases that were featured in an article in the Mar/Apr issue of Somerset Studio magazine.  I confess to being just a little star struck at some of the "big" names that liked Stampington's instagram post about the article….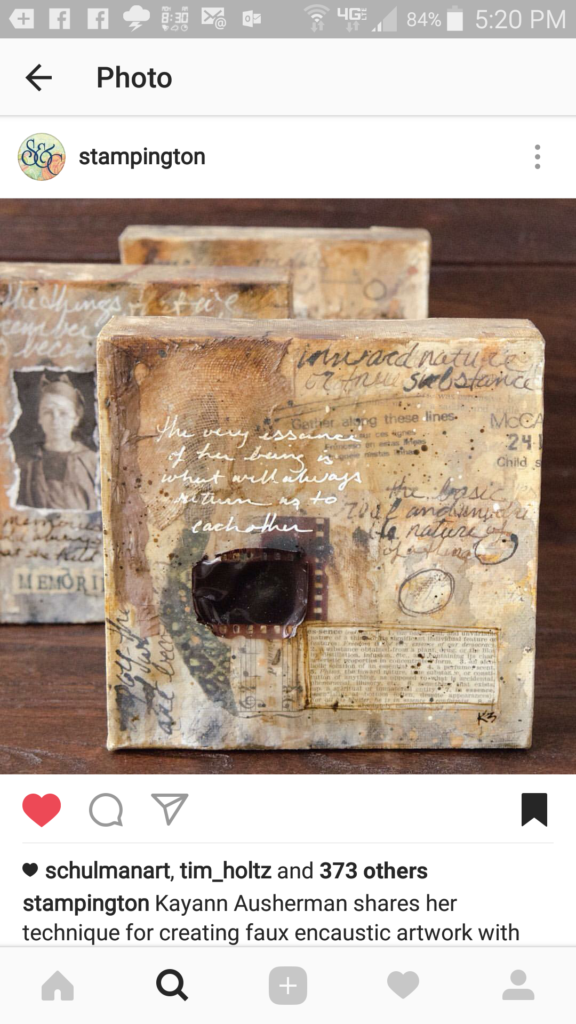 But I have come back to earth now and am pumped and ready to teach a hands on workshop to make these little canvases at Tessera Fine Art Gallery in April.  All materials are provided, but if you want to personalize your canvas with your own photo copied vintage photos, ephemera, and/or small items like jewelry, keys, etc. you are welcome to bring them!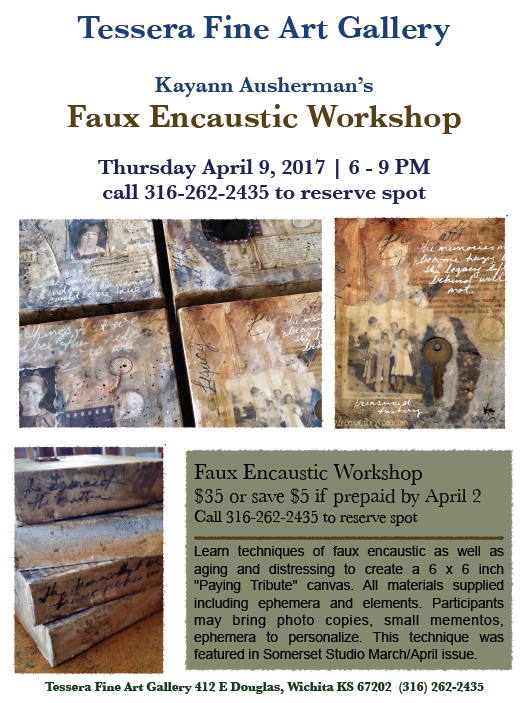 Hope to see you there!