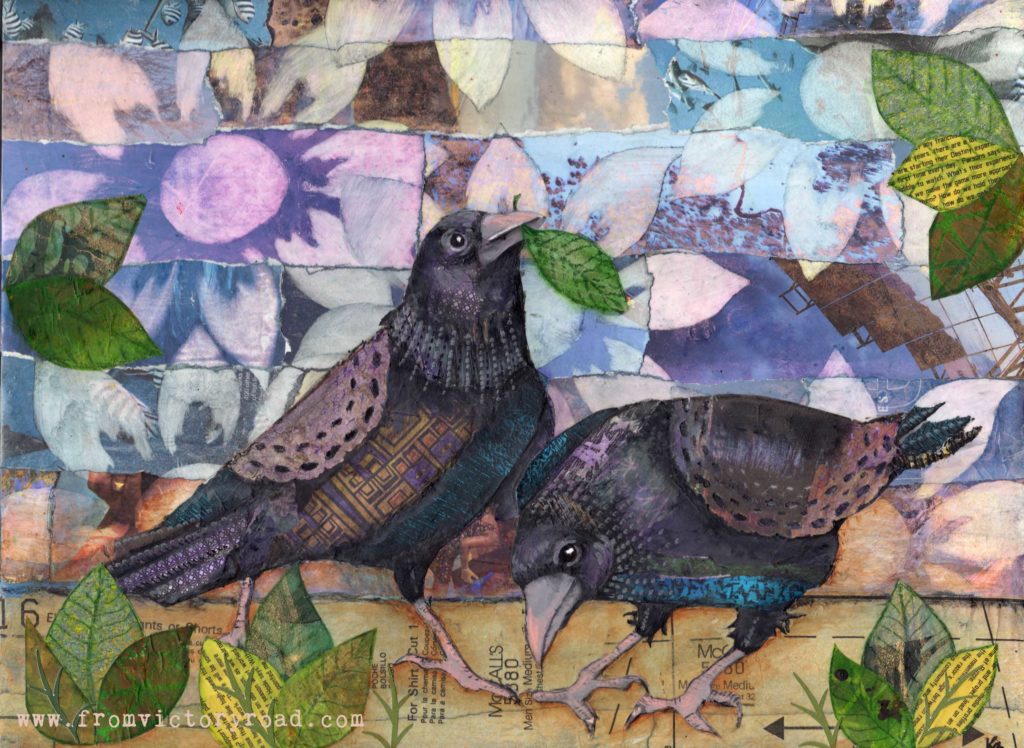 And again with the crows!  For these guys I dug out all kinds of little colorful bits out of my little scraps treasure box.  Crows seem like such colorful scavengers that it seems fitting to cloth them with my own scavanged papers.  They are grounded with some sewing tissue.  In the Citra Solv background I used my floral stencil which is under consideration to join my line of stencils.  What do you think?  Would you like to see this stencil available?
Here is a work in progress view….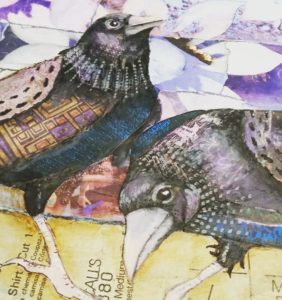 This piece along with many other new pieces is headed to Dillon Nature Center in Hutchinson this weekend to spend a couple of months.  Be sure to stop by and see!
Tonight is Final Friday!  For those of you in the Wichita area, I encourage you to come out and enjoy the evening browsing local galleries.  Be sure and stop by Tessera Fine Art Gallery and say hi!  Not only do I have a wall there, and info on upcoming workshops, but I am also part of Wichita Women Artists which has an exhibit up there.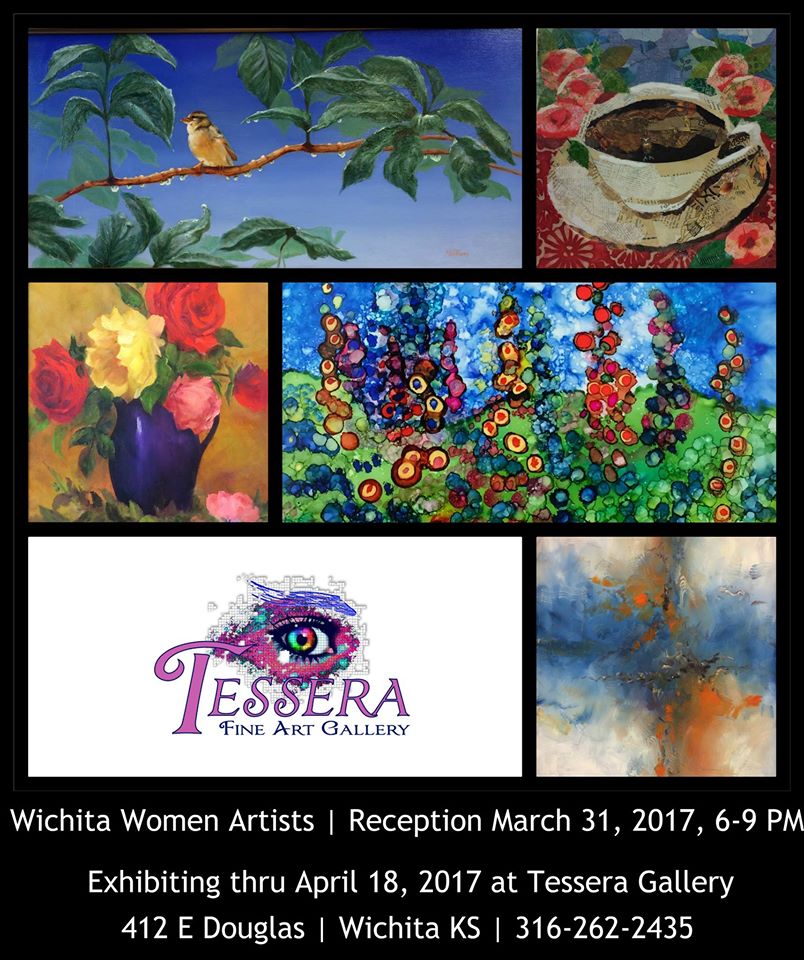 Hope you have a great weekend!