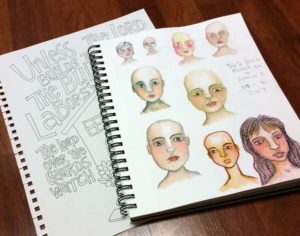 I have been crazy busy the last few weeks, so really enjoyed some time last evening doing a Scripture coloring page for you.  Psalm 127:1 seemed very appropriate.  We can get so frantic in our labors to make things be just so, that we can forget how futile that is if the Lord is not in charge of the project!  Feel free to right click, download, and print the page below so you can color and meditate on this verse yourself.  What does it mean to you?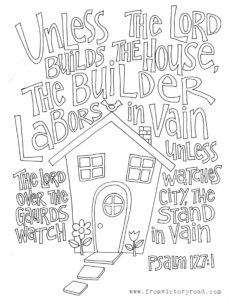 I also think I forgot to post last week's faces!  Here are faces 85 to 91 from last week…. (plus a few extra!)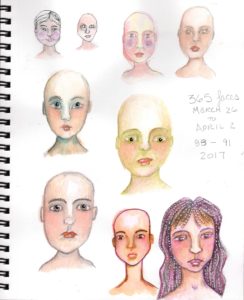 And here are this week's faces 92-98… all quickies, but I am thinking I am getting happier with even the really quick scketches.  Practice DOES help, slowly but surely.  I am anxious to spend some serious time on a face and see where it takes me!