The first project that I made with my naturally dyed materials was a little sampler book full of the beautiful colors and the plants that they came from.  That way I can remember the colors that I will get with each!  Make it to the bottom of the post and you can also watch my very first You Tube Video featuring this Color Sample Book!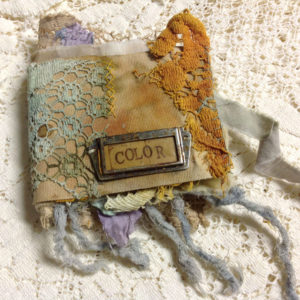 The first step is to gather my dye materials.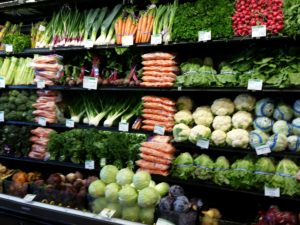 Then to extract the color, drain it and strain it until I have a colorful clear liquid..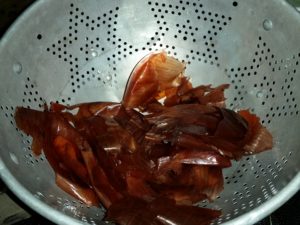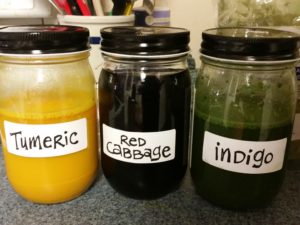 Then I do my dying!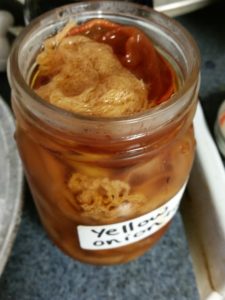 and end up with lovely colored materials!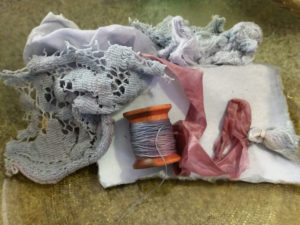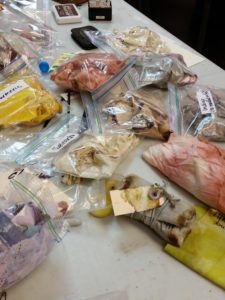 Little samples are selected, and labels made.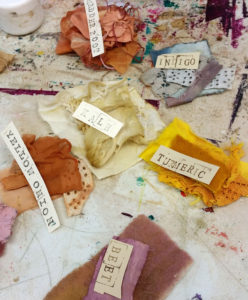 Then it is all  put into a book with glue, thread, and bees wax. Here are some images from a recent workshop at Tessera Fine Art Gallery…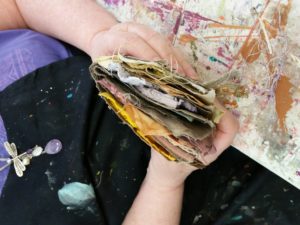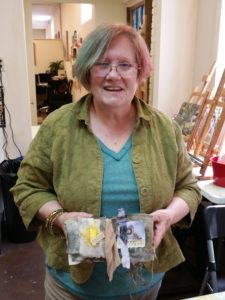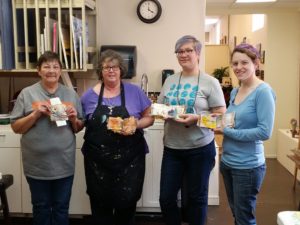 Beautiful colors!
I also…. drum roll please…. created my first (of many I hope) You Tube Video!!
For those of you more experienced and accomplished, I would love any tips you have for me!  What would take any 14 year old 5 minutes to do, takes me half a day to figure out!  Ahhh, technology!