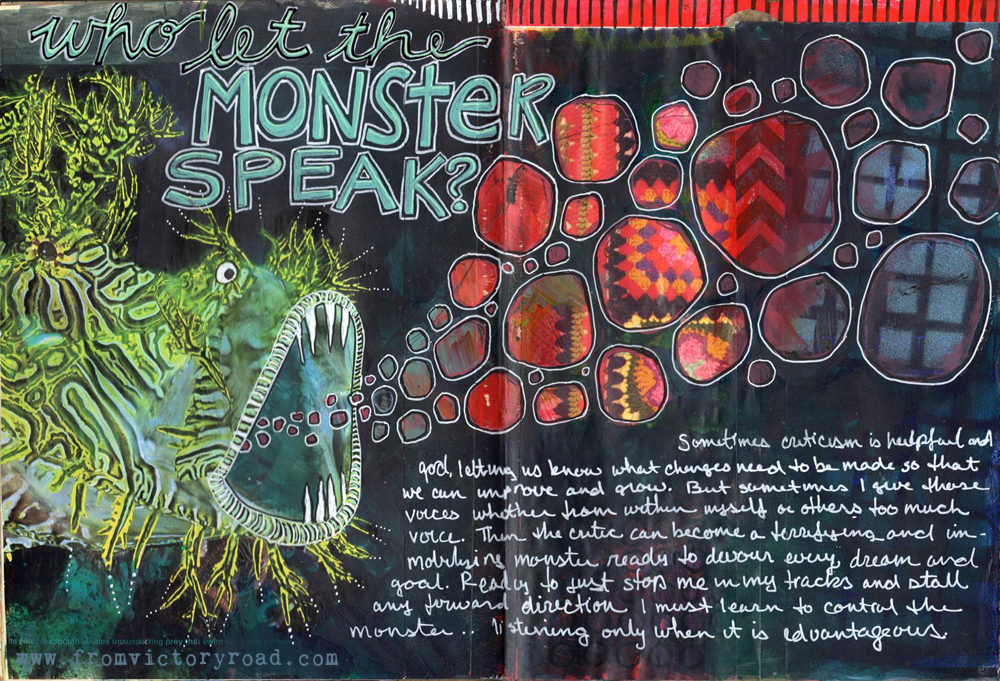 This art journal page is all about dealing with the inner critic, and any external critics as well!  There is a useful place for criticism.  It can help us develop and grow, by prompting us to evaluate and make needed changes.  But the usefulness ends there.  Too often criticism can cause us to just stall out, or become too timid or tentative in our work.  As artists, I think we may be especially vulnerable to this monster that would devour our dreams and ideas.  It is a constant and conscious decision to not allow the monster a voice…. or maybe we can just toss a bucket of pretty paint over the words!
This spread was done in my junk journal.  I love working on pages that already have a starting point.  I especially thank Teesha Moore and Julie Balzer for leading me down that path!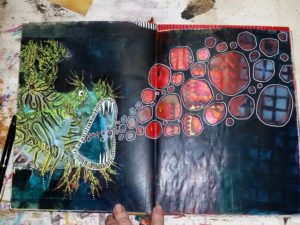 I work in my journal pretty randomly, and not necessarily in order. I added a bit here, and then some words over on another page.  I try to just freely follow whatever inspiration comes instead of following any predetermined agenda.  This page set quite awhile at this point before I recently finished it up by adding words.
This is another spread I did awhile back, but I think I forgot to share.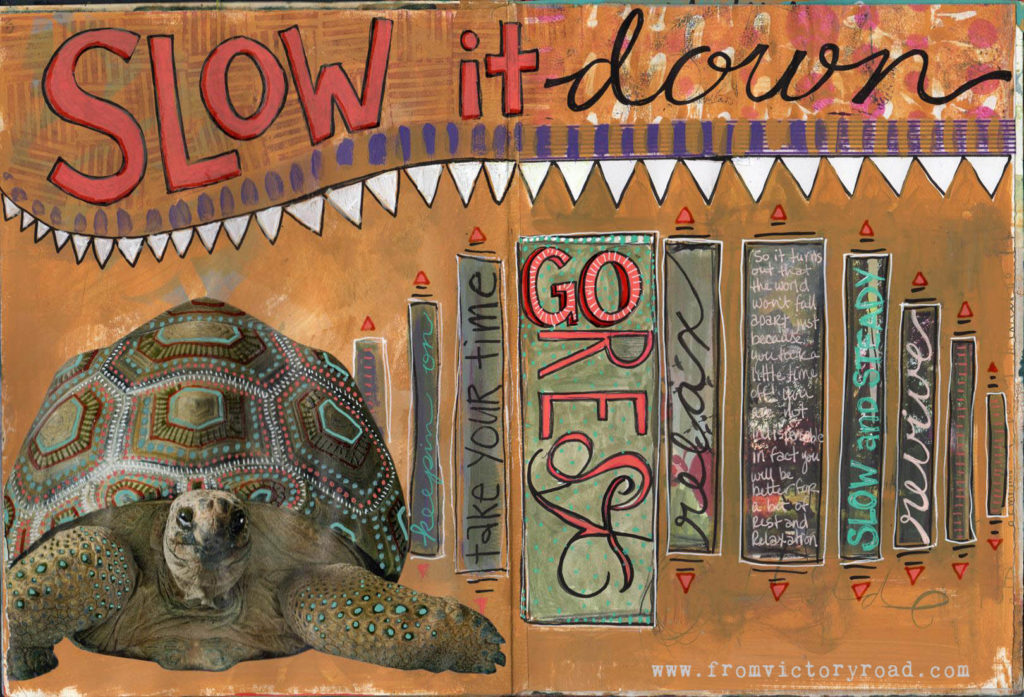 I did the page during a particularly busy month earlier this year, and really needed this message before I went out in a burst of flames!  It all started with the simple word "rest" which you can see on the original spread (which happens to be a page out of one of Sabrina Ward Harrison's delightful books pieced into my junk journal).  I added this fun turtle from the stash of images I save as "page starters", and the rest grew from there. I still go back and doodle on the turtle once in awhile, so who knows if he is "done".  I kind of like that my pages continue to evolve over time.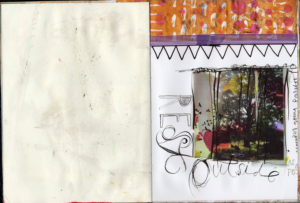 Do you play in a journal?  I would love to see what you are up to!