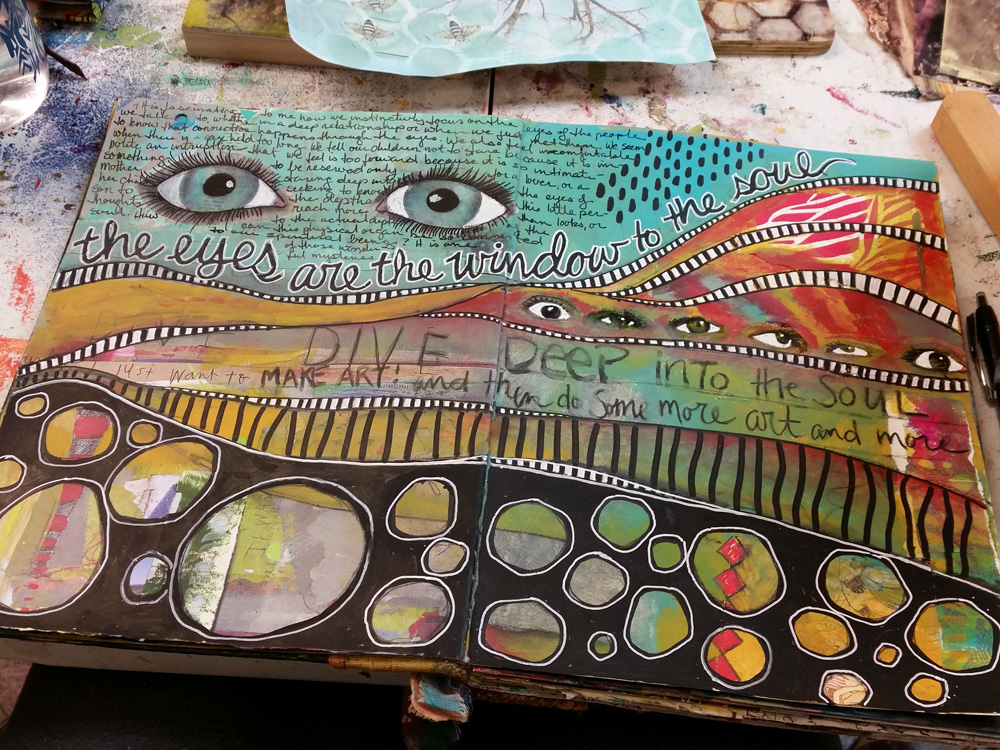 I have been preparing for next weeks Image Transfer Workshop at Tessera Fine Art Gallery (May 11, 6-9pm), and having a blast doing it!  There are so many ways to do image transfer.  In this art journal page I used packing tape transfer for the row of little eyes, and a gel medium transfer for the large eyes.  I added white and black paint pen to intensify the look.  For those reluctant to do their own drawing, image transfer can be a great alternative.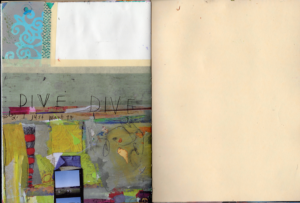 This is what this page looked like when it was bound into the journal. It has another lovely Sabrina Ward Harrison page on the left side of the spread.  There is something about her work that just captivates me!  As you can see, I preserved the word dive, and some other bits and pieces of her work peek through on my page.  In the upper left corner is a tag, which I will later tie a ribbon of some sort onto.
Some of my other image transfer play, and the type of project we will do in the workshop, using a number of different techniques: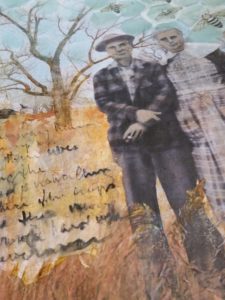 If you are interested in attending the workshop, call the gallery at (316) 262-2435.