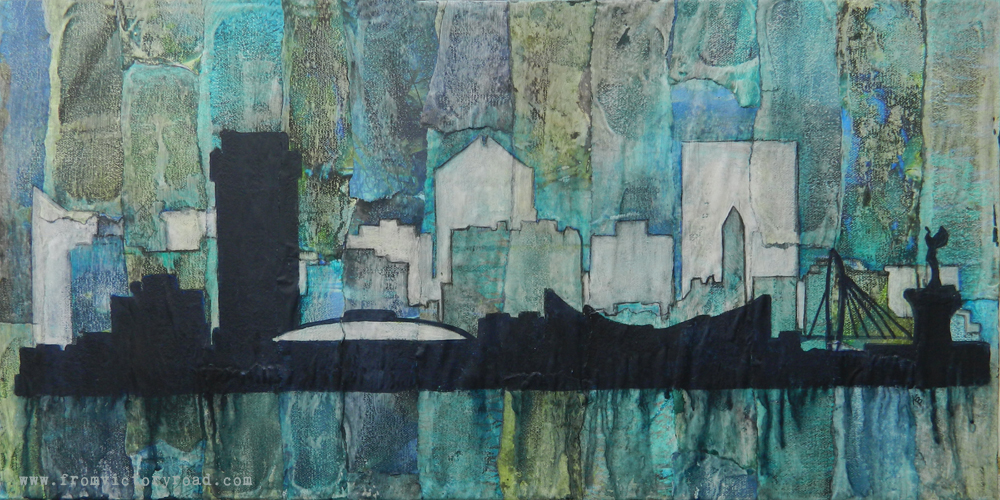 Happy Friday!  Hope you have all had a wonderful week thus far.
I have been busy getting some new art ready and delivered for a couple of locations.  "ICT Skyline" is one of my recent additions.  It measures 12 x 24 inches, and is done on a Citra Solv background on a 1 1/2 inch deep stretched canvas. It is a representational version of the city of Wichita's skyline.
Contact me if interested in prints, the original is currently available at The Workroom in Wichita.