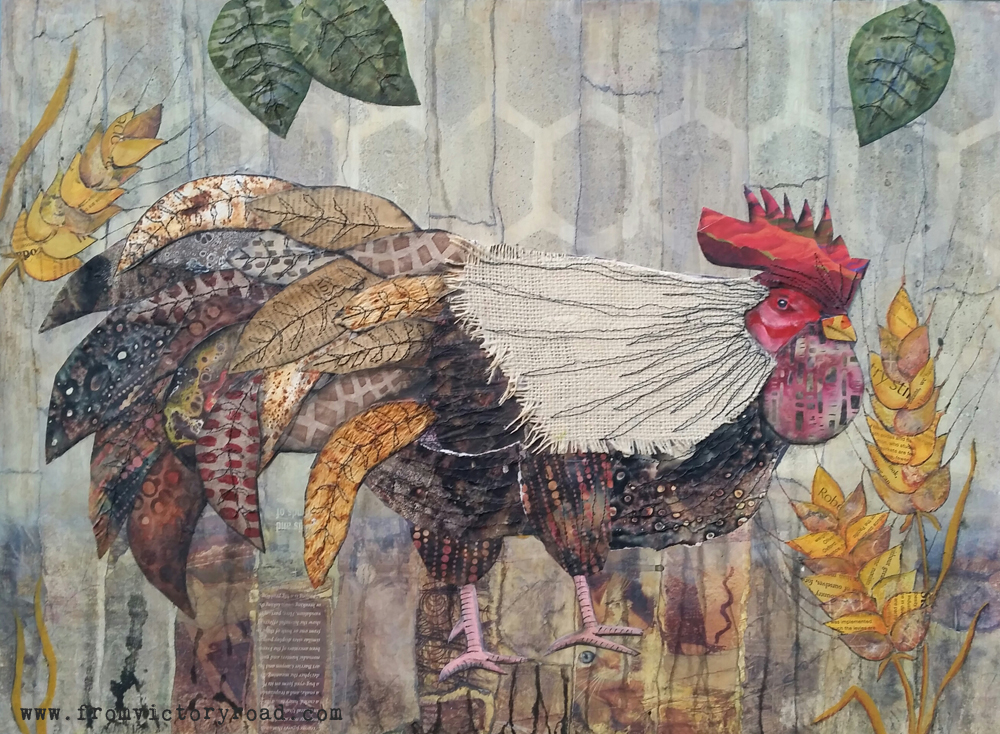 I finally finished another rooster with a collage of papers and batik fabrics on a Citra Solv background.  Papers include a vintage newspaper, rusted papers and Citra Solv altered papers.  I also put some at home on the farm burlap on this fellow.  Then I took my rooster collage and added lots of fun details with freestyle stitching on my sewing machine before mounting him against a stenciled hint of chicken wire.
This piece, along with other originals, will be listed in my etsy shop.  Watch for a growing selection of original works there!
For those of you in the Wichita area, don't forget that tonight is Final Friday!  To find a list of places participating, visit here.  You can also find a map of the trolly line, which is great fun.  I will be hanging out mostly at Tessera Fine Art Gallery.  Hope to see you there!