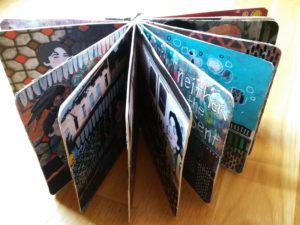 With Halloween coming up with all its spooks and goblins, I thought it was a good time of year to make a project devoted to conquering fears!  I did this by altering a board book, and creating some little monsters that put a name and face to the things we fear… and bring them down to size!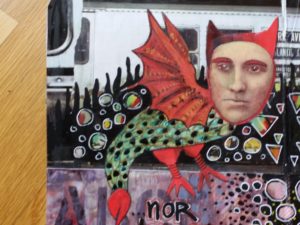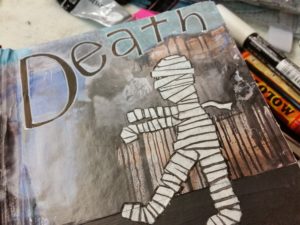 I even made a digital collage sheet that you can get from my etsy shop to use in making your own little book of monsters if you like!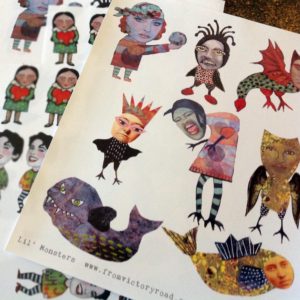 If you live near Wichita, I would love to have you at my Lil' Monster Board Book workshop that I will be teaching at Tessera Fine Art Gallery on Saturday, Oct. 21, 1 to 4pm.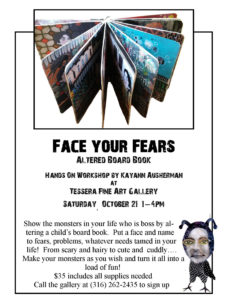 Check out the You Tube flipthrough of my little book.