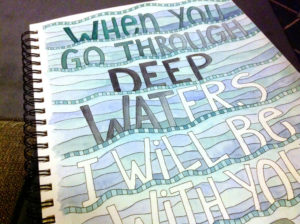 As most of you know by now, I am participating this month in the Inktober challenge.  Some of the daily prompts have brought to mind a Scripture, so that is what has prompted the coloring pages this month.
Your free coloring page: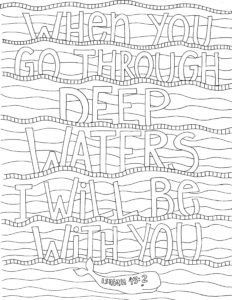 I colored my page with watercolor as you can see in the in progress photo above.  How will you color yours?