I had four holiday themed workshops in December… all in the same week!
In Arlington, I had an ornament painting workshop hosted by the Arlington Community Center and held in this fun little vintage and handmade shop called Wistful Whimsy.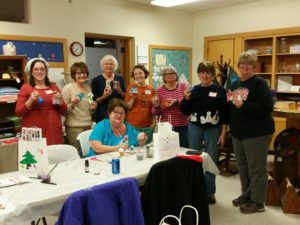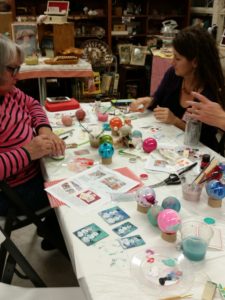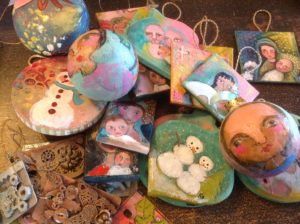 Then at Tessera Fine Art Gallery in Wichita, was first a "Christmas Memories" project where we used some vintage and Christmas ephemera to create 8 x 10 canvases.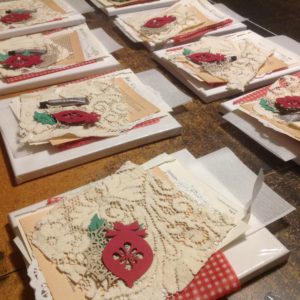 A short little video view of most of the projects created.
We made little "Tangible Texture" ornaments on Saturday,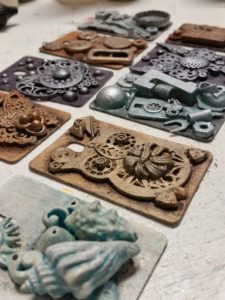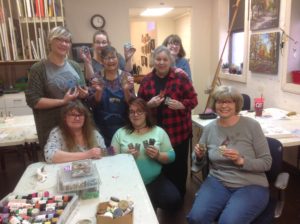 Some brought their own treasures to use: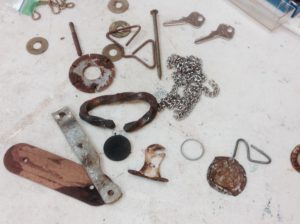 A work in progress: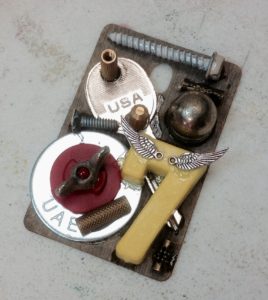 Some finished pieces: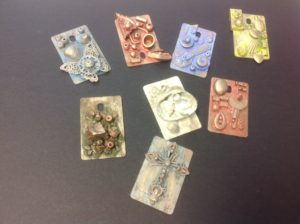 Then we finished up the day painting some gift wrap, where buffalo plaid seemed to be a common theme!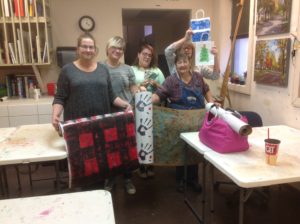 I am having fun using mine on some gift wrapping!
If you would like to check on upcoming workshops in 2018, check my events page!