Just in case you missed any of these…. here are the top 7 (as in MY favorites) Scripture coloring pages of 2017.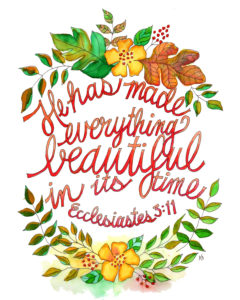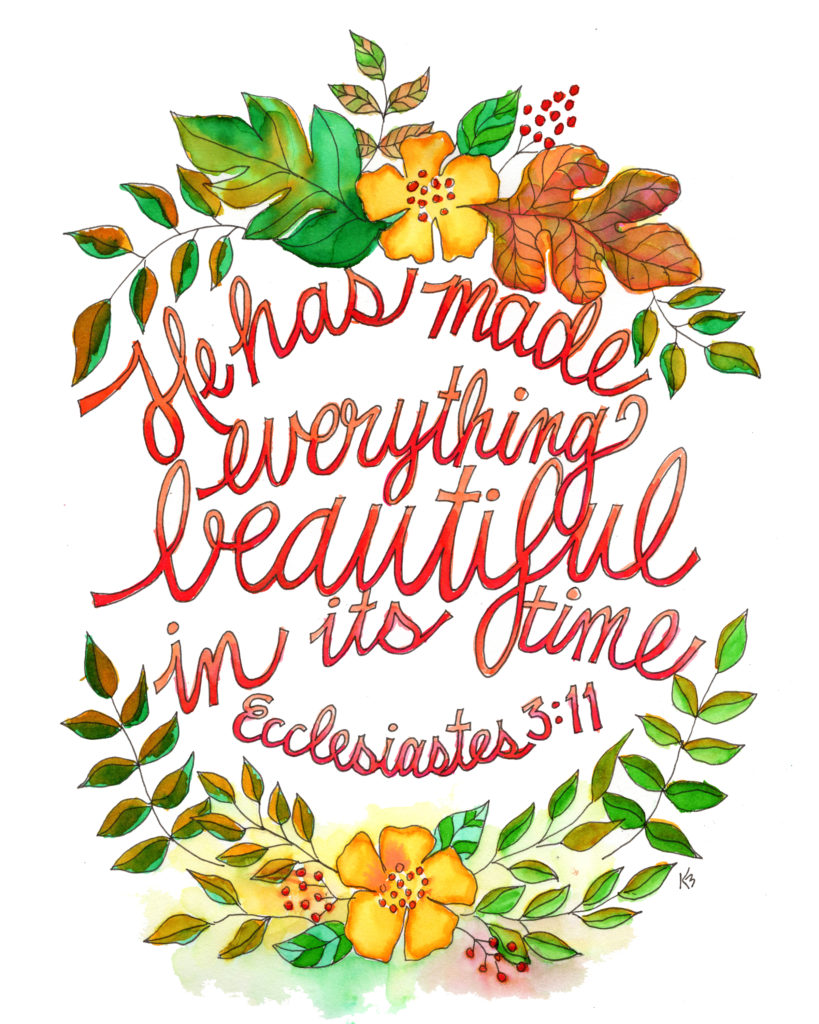 I think my favorite coloring page of the year is this one from Ecclesiastes 3:11.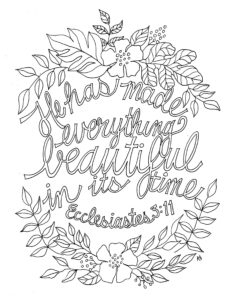 2. Running a close 2nd is this one from Mark 13:26 that I did during Inktober… and used my favorite watercolor on.
3. Another favorite was from Isaiah 55:12.  I think I have a preference for the ones that leave some room for artistic interpretation rather than have every area well defined.  What do you think?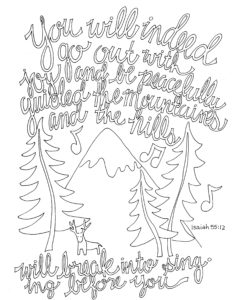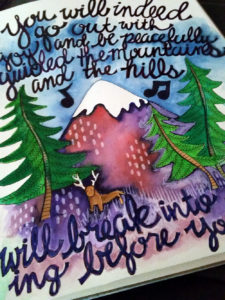 4. Romans 1:20 is a favorite verse… God's nature evident in creation!  Apparently I never got around to coloring this one, or at least didn't take a photo if I did!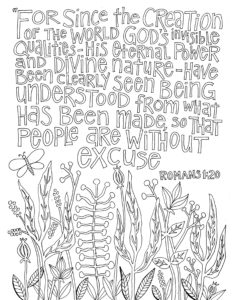 5. Also from Romans…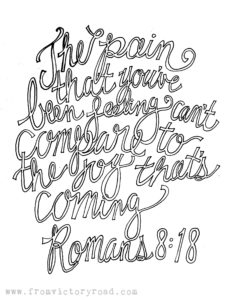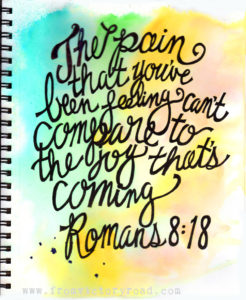 6. And one more from Romans! A remake (and short version) of 12:9 with a bunch of fun flowers to color.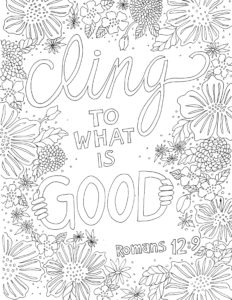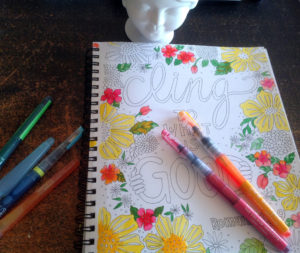 7.  And finally, from 2 Cor. 10:5… also apparently uncolored!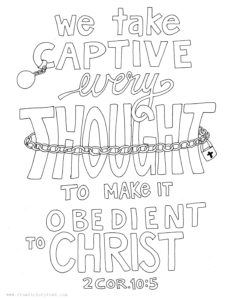 Which was your favorite Scripture coloring page of the year?
Do you have any favorite verses that you would request in 2018?
Go here for more of my free printable coloring pages!