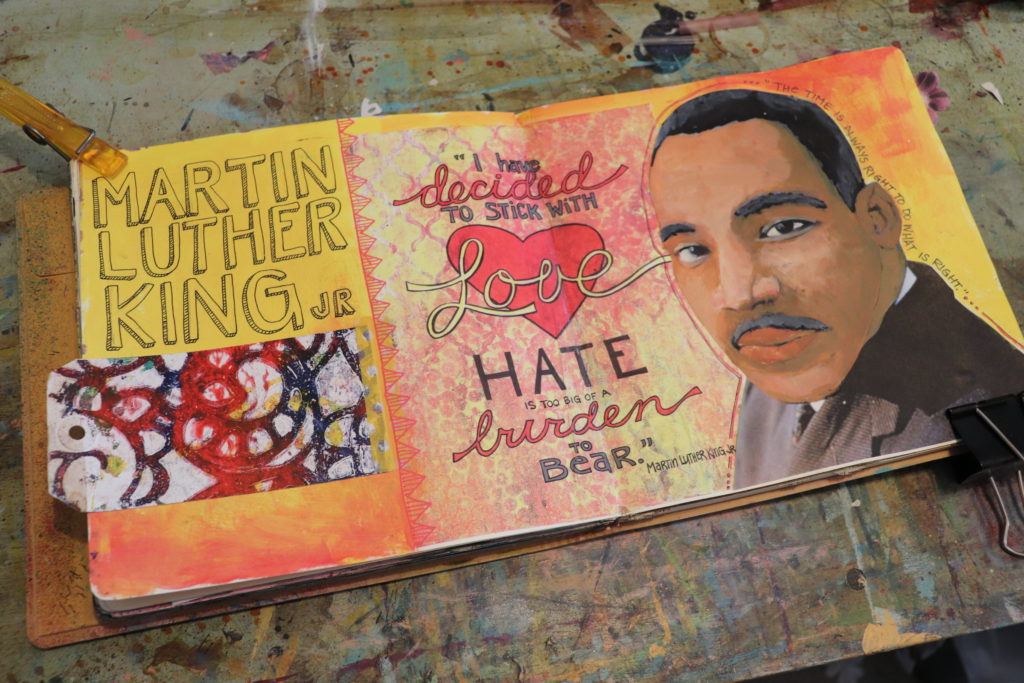 I have always had an attraction to the power of words.  Whether a novel or a newspaper, words have the power to change the world we live in.  It follows then that I have long collected quotes.  I have started gathering them into an art journal of sorts… an 8 x 8 Dylusions journal where I illustrate in some way the person that goes with the words.  Today I share with you my Martin Luther King Jr. page where I have included a couple of my favorites.
Are you also a quote collector?  Here are a few more pages out of my tribute journal: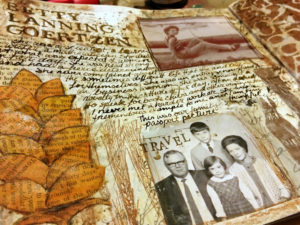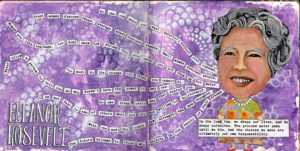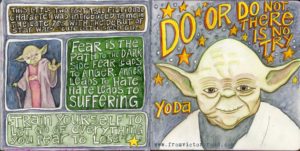 As you can see, there are a wide variety of "people" included in my quote book!  Who would be in yours?