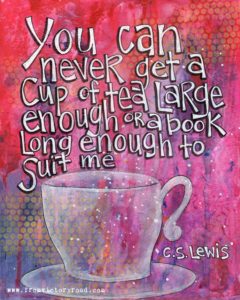 For the next several Wednesday Words posts, I am going to be featuring my series of book lover quotes. I originally made these pieces of art for a local bookstore, Bluebird Books, to use as inserts for an old paned window that would serve as their cafe counter front.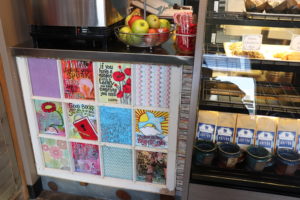 and another on a section of the ceiling… how cool is that!? The owner of this shop has such a flair for design!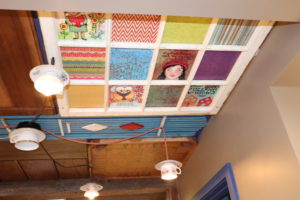 If you want some Book Lover prints of your own, you can find them in my etsy shop!