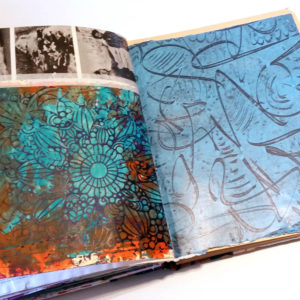 I have been having such a blast making and using junk journals, as well as helping others make their own journal.  I have learned from the best, like Julie Balzer, Teesha Moore, and Tracy Bautista, to name a few, and have added a handful of my own preferences to the techniques.  Last weekend I held another workshop where we first painted papers using a variety of techniques…
…and then bound them into a journal.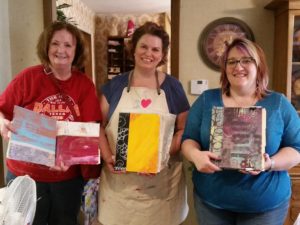 My most recent journal is listed in my etsy shop, because I have made more than I can use!