Somehow I have gotten 3 weeks behind on posting my daily faces.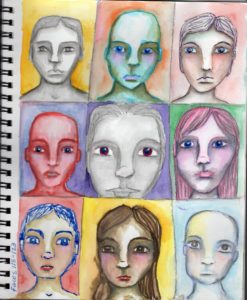 Faces #115-123
 I have to admit, they haven't been too great because I have been doing super quick sketches because I have been so busy.  I am hoping even these will count as good practice though.  I have decided that I have a definite preference for quirky.  I am almost always drawn to the faces that have somehting wonky or interesting about them.  Good to know!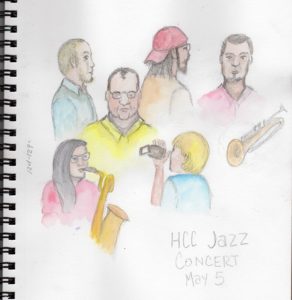 These faces were done at a son-in-laws jazz concert.  The informal coffee shop atmosphere allowed me to do a quick capture of 6 of the faces in my sketchbook during the concert.  The watercolor was added later.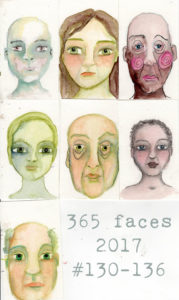 This week I dabbled with some loose watercolor play…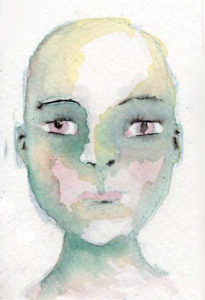 and with the wonky contourish look…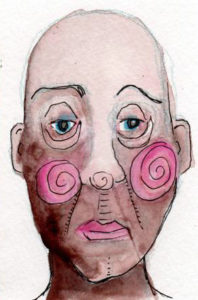 I hope to start taking a little more time with my faces soon!  But in the meantime… I hope just showing up and doing SOMETHING is beneficial!
Hope you have a great weekend!