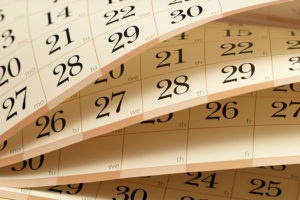 Well, a new month is upon us, and it is time to share with you the events coming up this month!  I will be busy finishing the final pieces for a 65 piece show I am having at Larksfield Place in August and September, as well as new art for Tessera Fine Art Gallery and The Workroom.  But I will still be teaching three workshops at Tessera in July…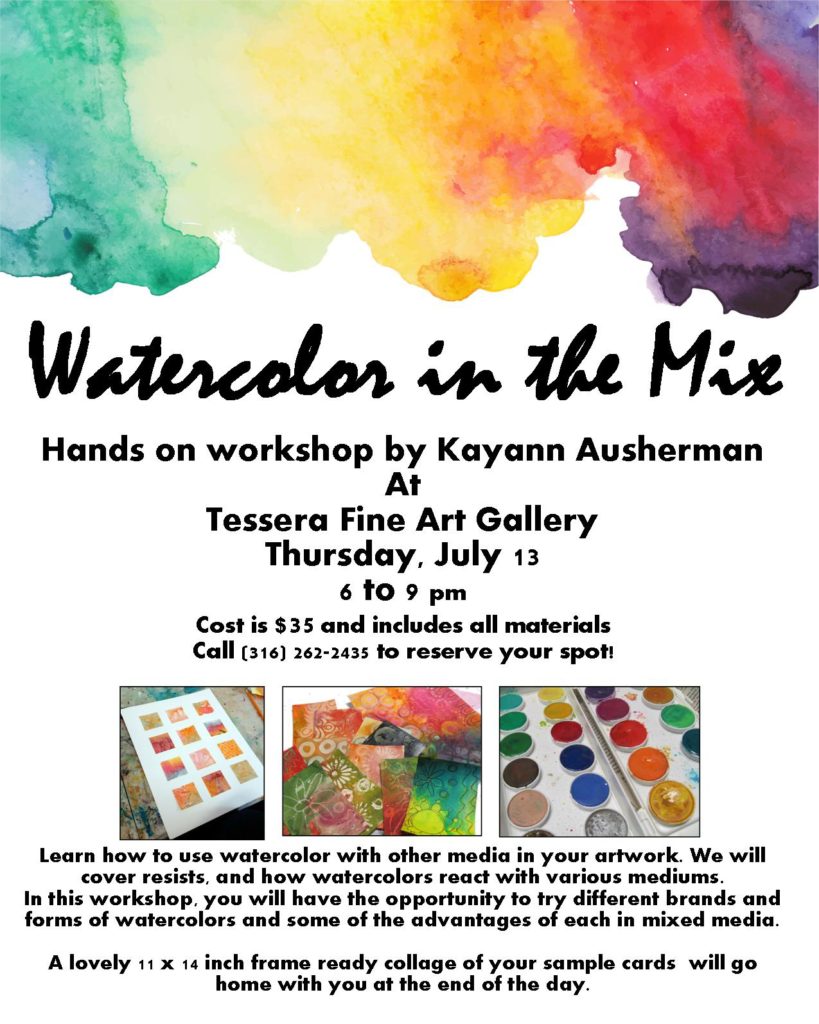 This is not a how to watercolor class, but how to use watercolor with mixed media.. fun reactions and resists and such.  I love the ready to frame sampler that we end up with in this class!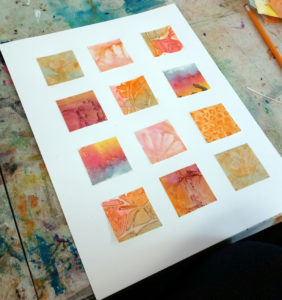 Next up…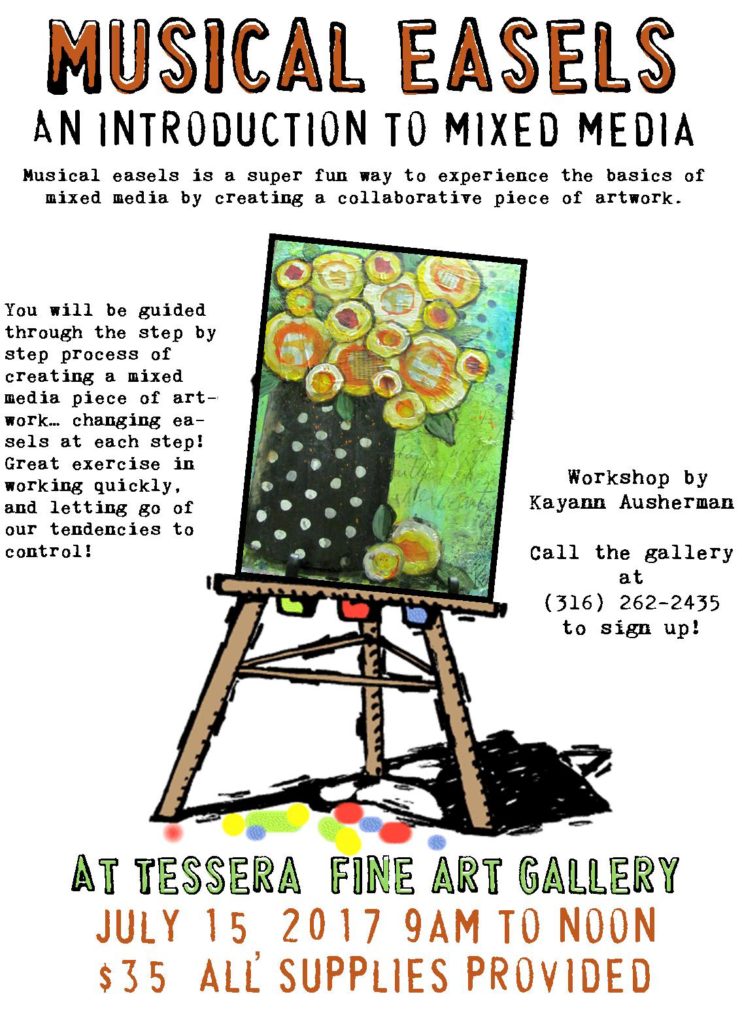 You never know how each piece will turn out, but it is loads of fun!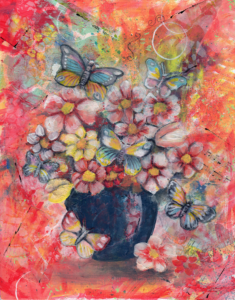 And the final class for the month…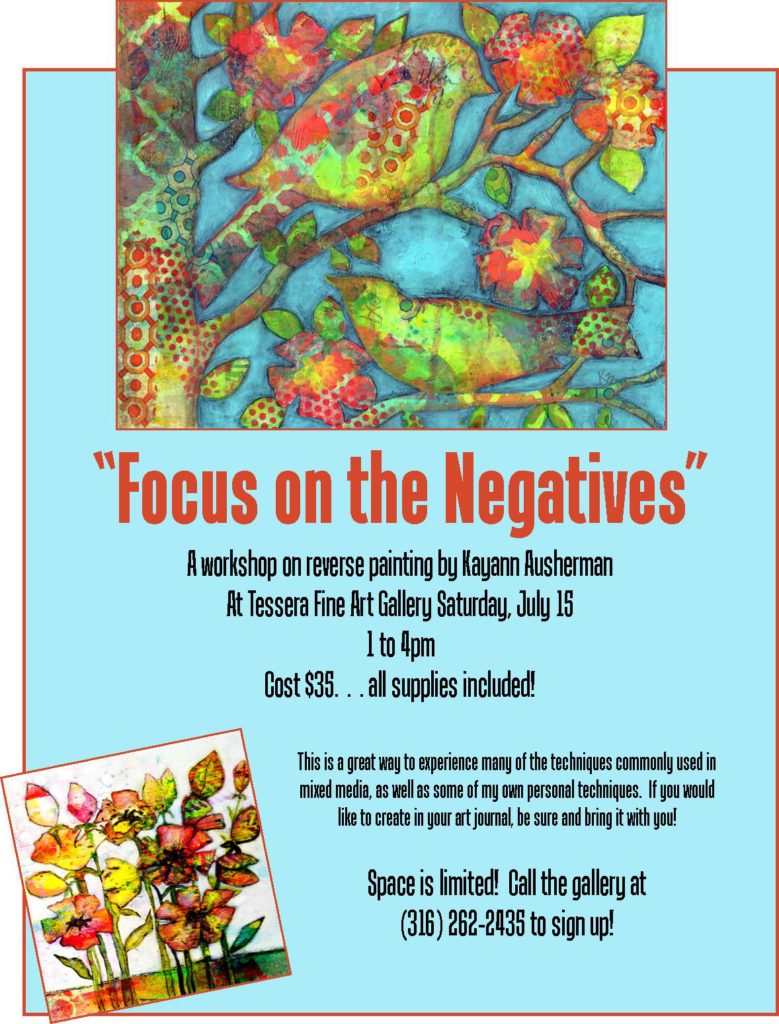 This is the process I wrote about in the Mar/Apr 2016 issue of Somerset Studio magazine. It is one I use in various forms in a lot of my artwork!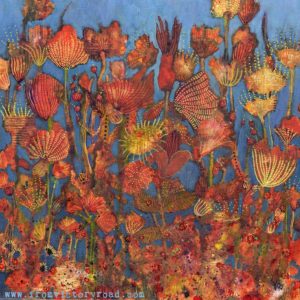 SNEAK PEEK…
That's it for July, but hold on to your hats in August!  I start out with an artist's reception at Larksfield Place on August 4 from 4:30 to 6pm.  I have seven workshops to choose from, three of them at The Red Barn Studio in Lindsborg, KS where I will be artist in residence for a couple of weeks. I will also have three all new classes at Tessera Fine Art Gallery, so be watching for those!