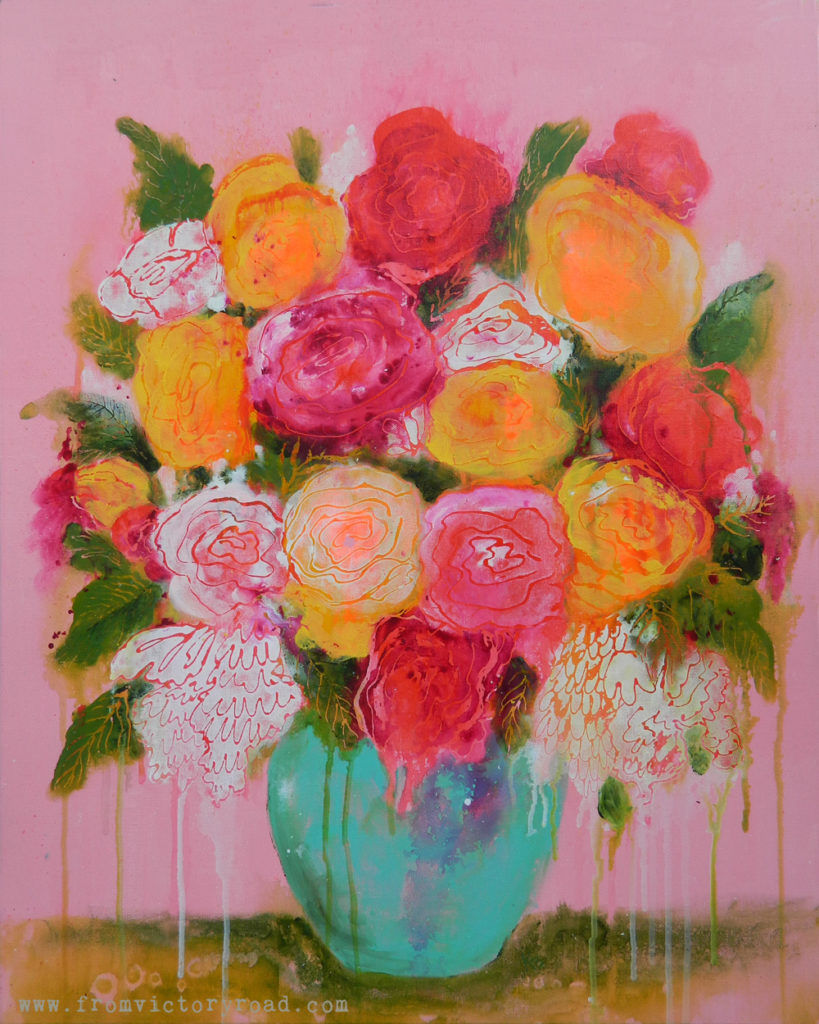 I have been having a blast fingerpainting these drippy luscious florals!  They have been so fun to do, and I feel like I am perfecting my technique a bit.  This is one of my favorites so far, and I am not usually a big fan of pink! Maybe it is because it has been so hot and dry in these parts the last couple of weeks.  Sunday morning was the first cool morning in awhile, so I took my new artwork out to the deck for a photo shoot.  With the cooler temperature, and the "fresh" flowers, on a Sunday morning before church, all seemed right with the world!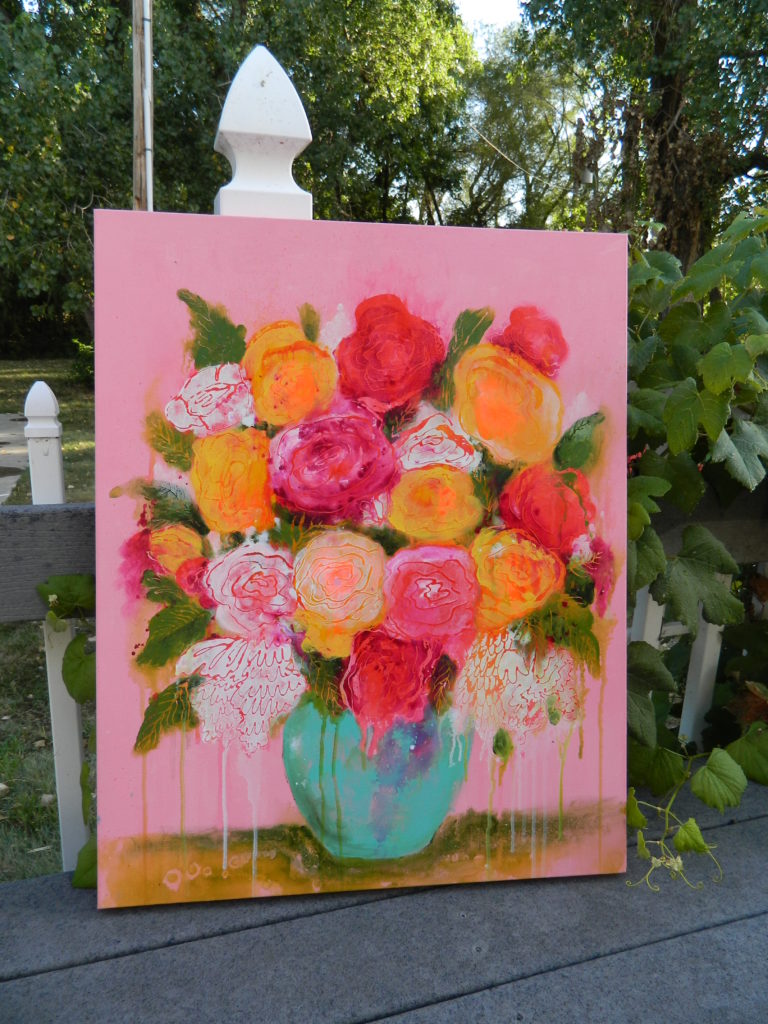 Though I did work qucikly, and with my fingers, I was able to add detail with one of my favorite wet media tools…. removable masking fluid in a 20 guage needle nose bottle. I used mostly Golden high flow paints on this 24 x 30 inch canvas.  I also threw in some alcohol blending solution, which I do almost any time I do wet work.  And the water spray bottle was used liberally since I loooove drips! Take a closer look at the detail in this piece: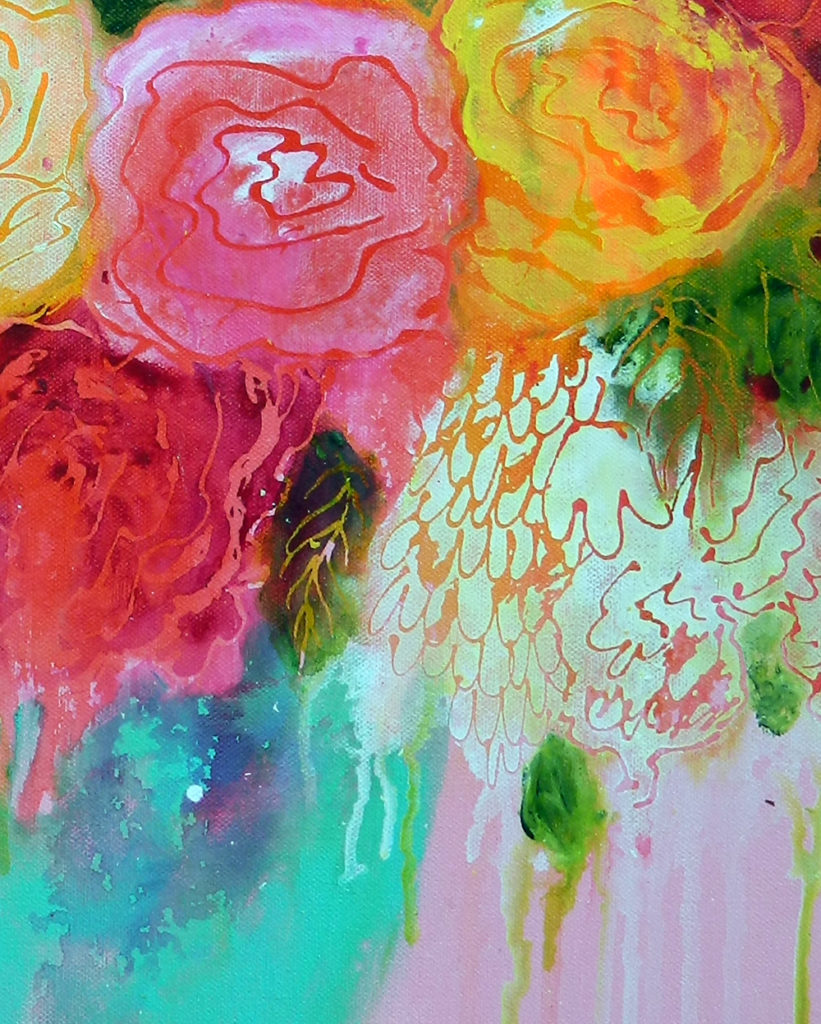 Doing florals was inspired by the artwork of Carrie Schmitt who is something of a floral queen!  Take a look at some of her beautiful work, and see if it doesn't inspire you as well!