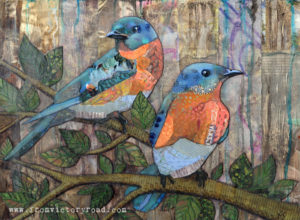 "Two in Blue" is a mixed media collage and paint created specifically for display at Bluebird Books in Hutchinson through the month of December.  In it I used a Citra Solv background with a collage of book pages and other found papers to create the birds and tree branch. It is on a 12 x 16 cradled wood panel, ready to hang.  I will have many other works there as well, all for sale.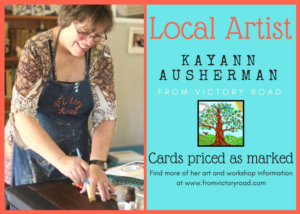 Watch for the card rack with this sign at the top… it will have a load of cards, and card sets, that are all made from my own artwork.  There will also be Christmas cards, and coloring card sets.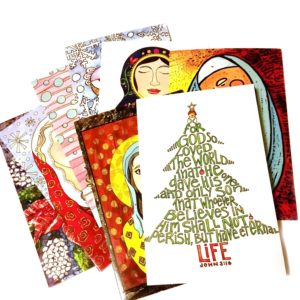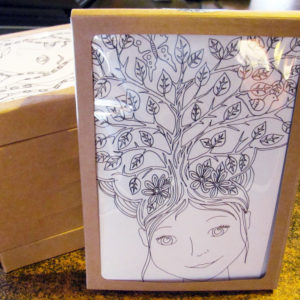 Of course I will also bring my popular vintage book journals and smash books…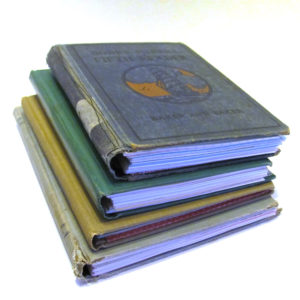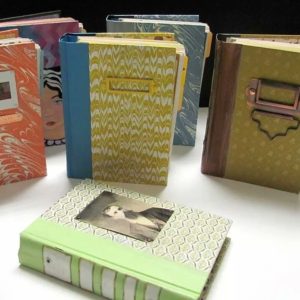 Signed and numbered prints, and Christmas ornaments round out the December offerings.
And of course, there is soooo much more to be found at Bluebird Books… like real live books you can hold in your hands!  The now have a cafe with all kinds of food and treats and fancy coffees.  Even if you live out of town, it is worth a little trip to visit the store!