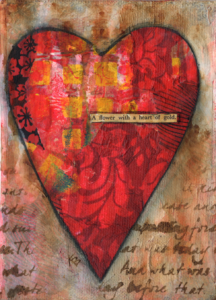 I had so much fun making these mixed media layered Valentines that are actually little artworks.  First I ligned up some 5 x 7 canvases, then added paint, paper, drips and more paint.  I stenciled and splattered and generally had a great messy time!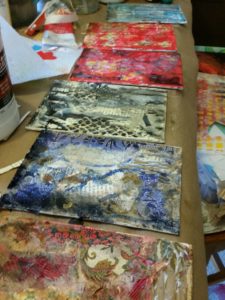 Once I had played around on them to my heart's content, I drew in a heart shape and painted all the negative space around it, leaving the colorful background showing through in the heart opening.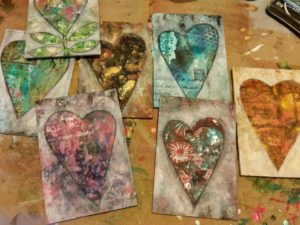 You could do these any size and make great little cards/gifts for all of your loved ones, and even for some lonely strangers as well!