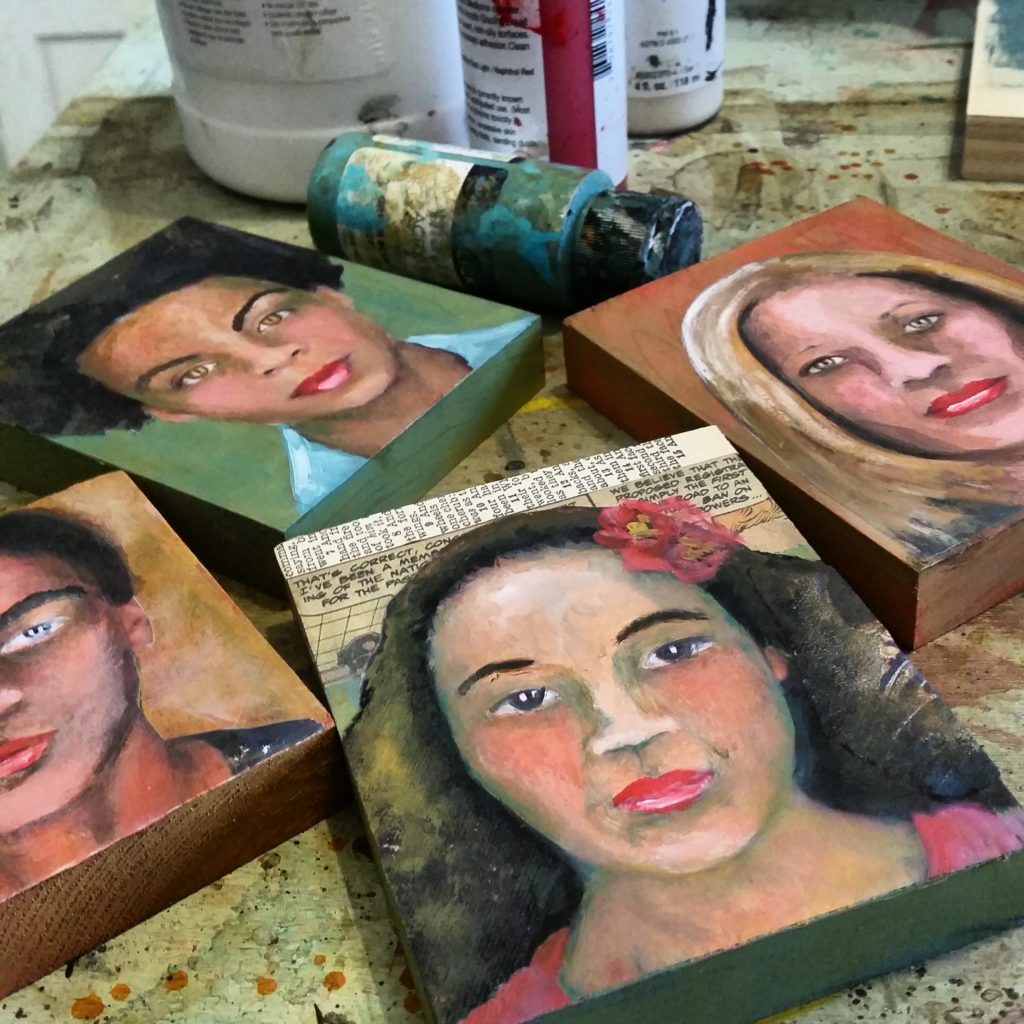 Sorry, no coloring page done today, but I have been keeping up with my faces.  This week I took my time and made some little 4 x 5 inch wood faces.  I made copies of them to include in my little file box of 3 x 5 inch index card faces.  Meet Alana, Ima Jean, and Grace.  You can find Alana and Grace at Tessera Fine Art Gallery.
I filled out the other faces for the week with some quick sketches using the pencil and charcoal set in this months Art Snacks. Some are colored with colored pencil or watercolor. As you can see, a couple didn't even get a hairdo!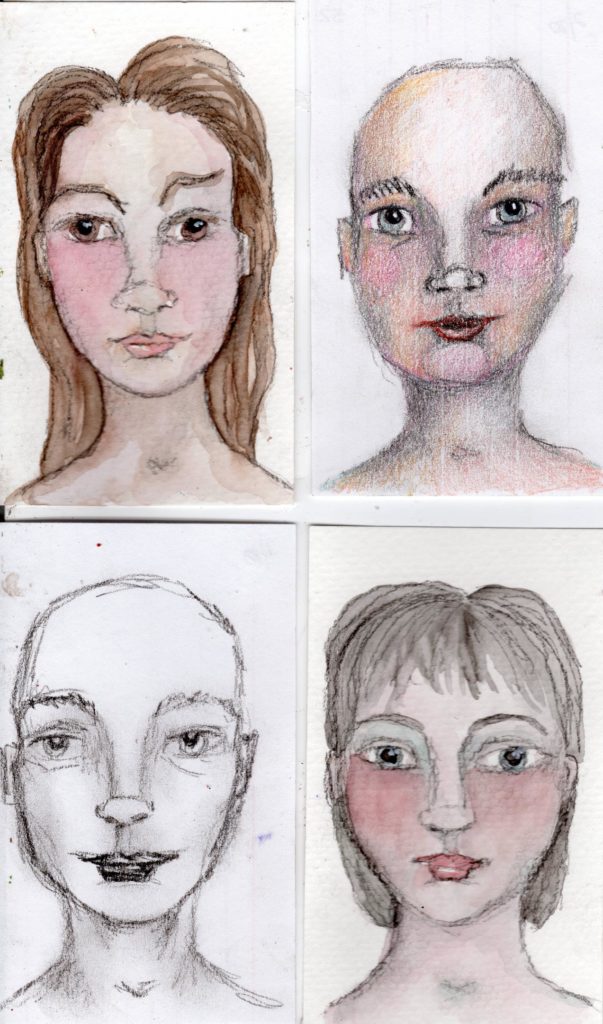 Hope you are having a blessed, refreshing day!