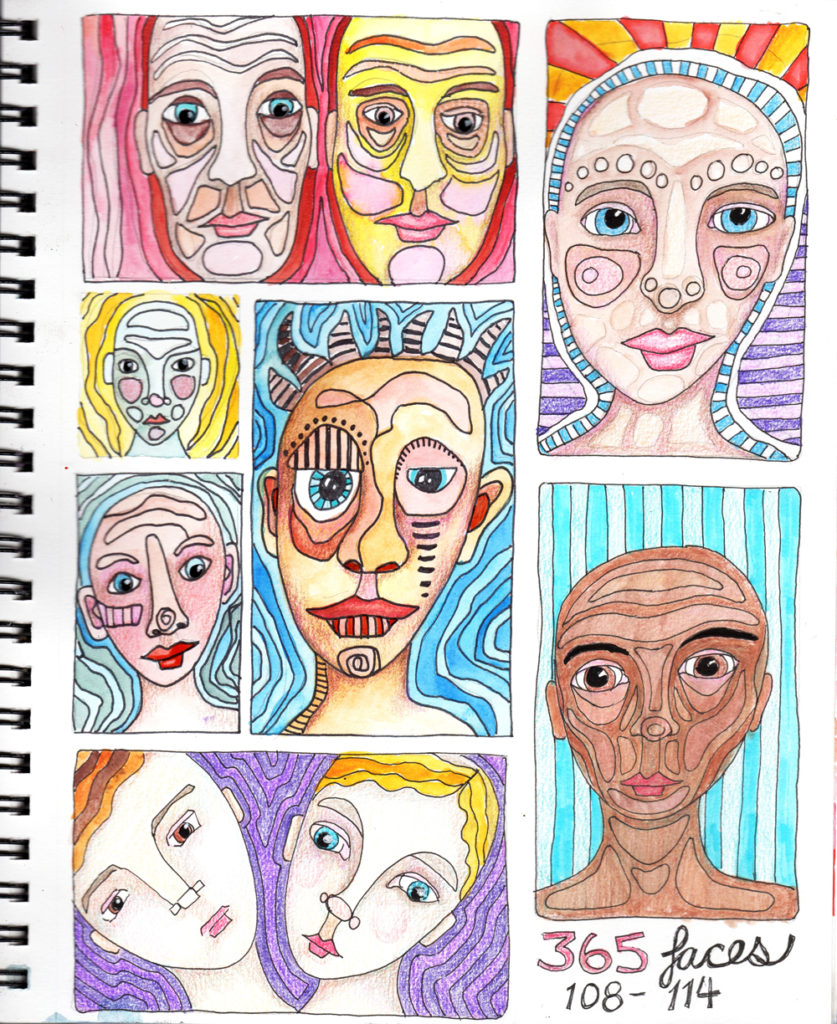 This week I went with wild and wonky faces.  They are a mix of watercolor and colored pencil.  I enjoy the freedom of just letting my imagination run while still sticking fairly closely to realistic proportions. There are so many styles of faces that I enjoy… I really have a hard time zeroing in.  I think I will just allow myself to enjoy the variety, it is still all good practice!  I am feeling a sense of accomplishment to be in the 100s now, the year is whizzing by!
I think this one is my favoriteof this batch..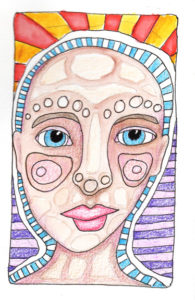 Which one do you like?  Do you like realistic better, or wonky?