I won't be making many posts this week as I am busy preparing for my daughter's wedding on Saturday.  She has been up to all manner of craftiness in preparing her decorations.  She enlisted help to make oodles and oodles of paper flowers.  They got turned into bouquets for her and her bridesmaids, table decorations, a photo backdrop, and corsages.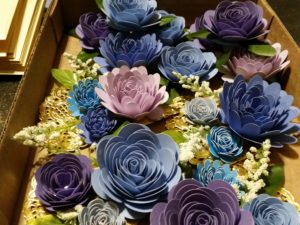 I love how resourceful (and economical!) she has been! Like in reusing these upcycled bottles…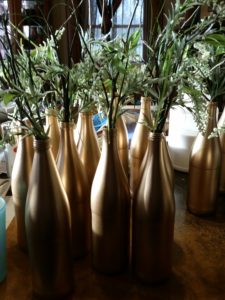 She designed and printed her own invitations and enclosed confetti punched out of the paper flower leftovers.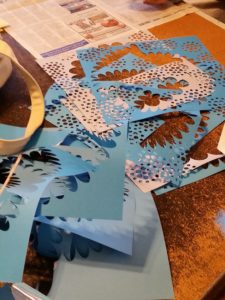 She also made these fun string balls made by wrapping glue saturated yarn around balloons which will later be popped.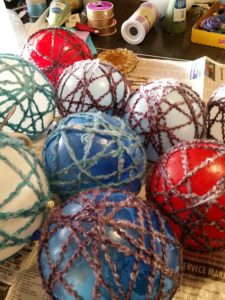 We have had many fun family gatherings doing all this crafting.  Even Dad got into the spirit with his creative wrapping job for a vacuum cleaner shower gift that looked like a stack of gifts.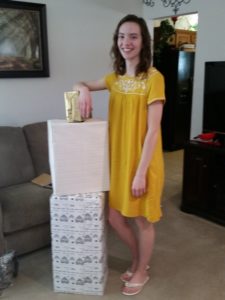 Now we are down to the house cleaning, painting, landscaping, decorating, and such for our at home wedding.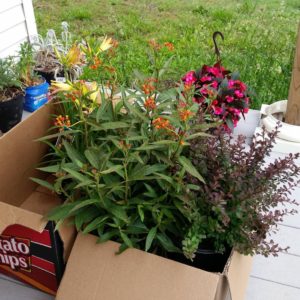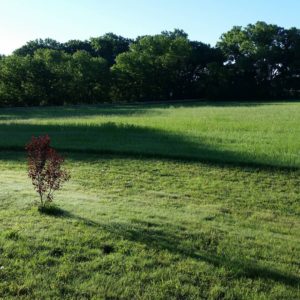 So, I will be taking a bit of a break from posting this week.  Hope you have a happy and creative week without me, and I will be back with a full wedding report next week!