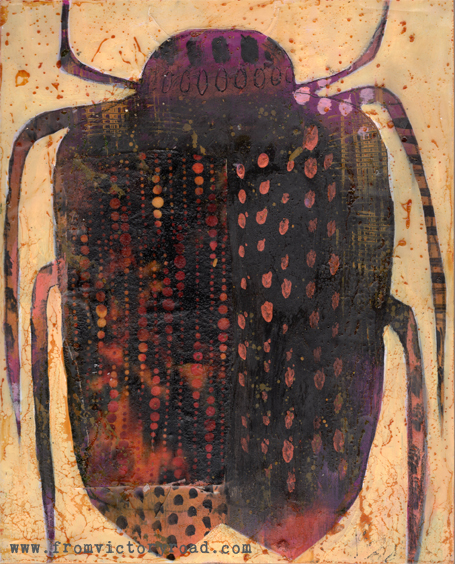 "Sgt. Pepper"
The beetles have been invading our home this summer.  Perhaps that is what got my mind onto all this buggy art!  Whatever the case I have had a lot of fun with this beetle series!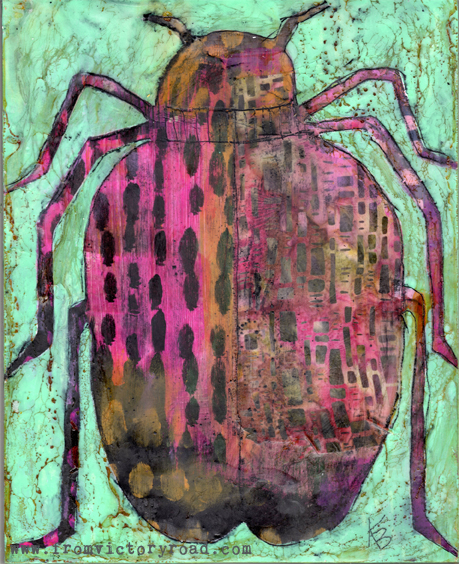 "Lovely Rita"
I started with filling the surface of the boards with papers, paints, and fun marks.  Then I reverse painted a beetle.  After coating with wax, I added more embellishment with graffito, oil paint sticks, amber shellac, and more.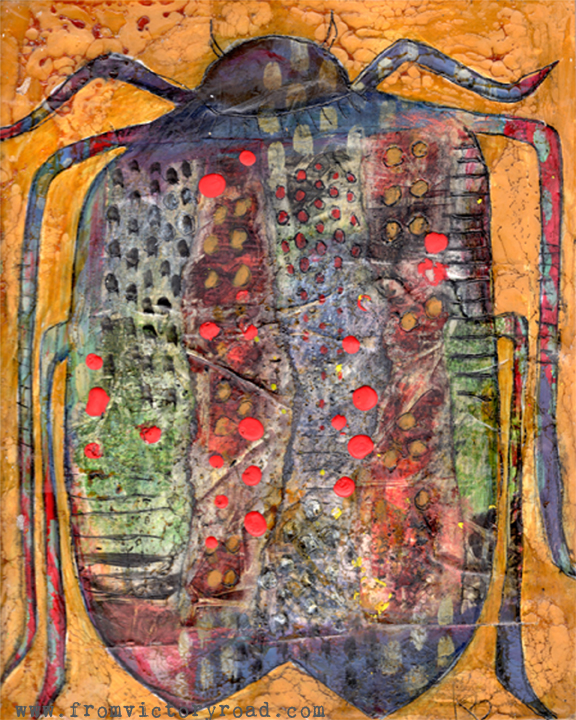 "Hey Jude"
Finally, I had fun naming them with the collaborative help of a couple of my daughters.  Can you guess the theme?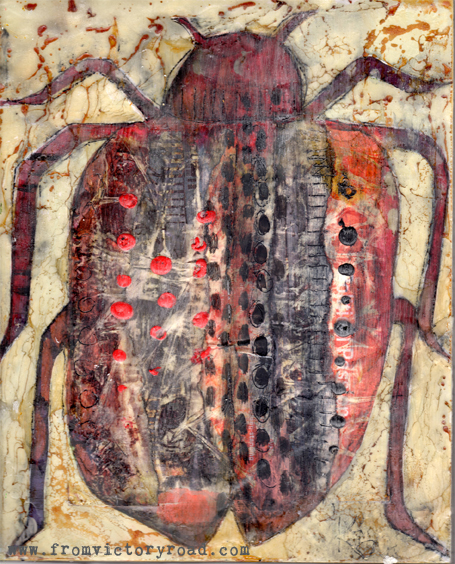 "Eleanor Rigby"
These four beetles are on 8 x 10 inch boards, and are headed to Larksfield Place.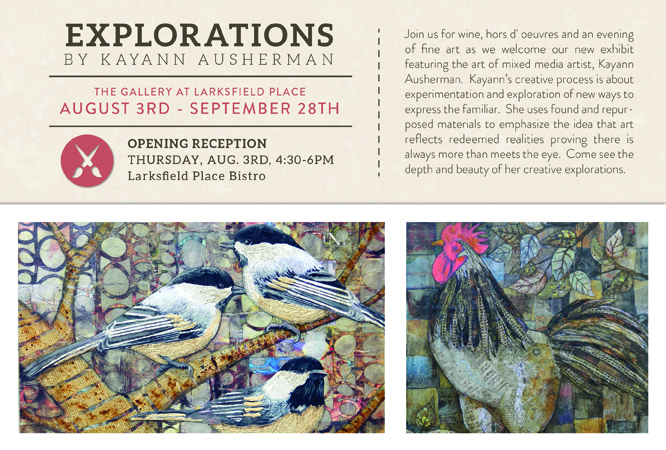 But I have four more that are 6 x 8 inches, and will go to Tessera Fine Art Gallery tonight when I head there for Final Friday fun!  Come find out what I named these four little guys!
Hope to see you there!
Check out the fun mark making, even of the sides!