Lots of fun coming up at Tessera Fine Art Gallery in August!
First of all, on August 5th from 9am to noon, we will be turning children's books into an art journal.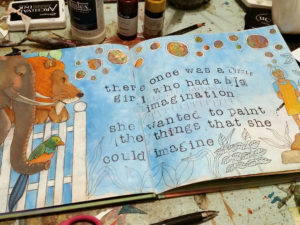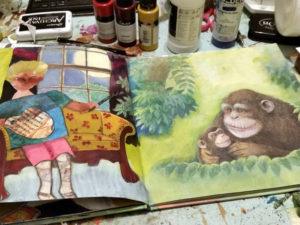 We will learn different ways to use the pages, and what to put on them!  I chose to write my own story in mine!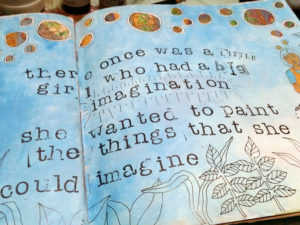 Paritcipants can choose from my stack of books ( I had so much fun shopping for these!) or bring one of their own.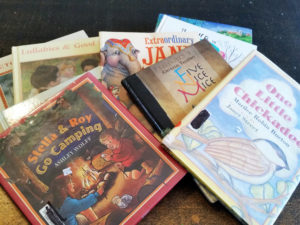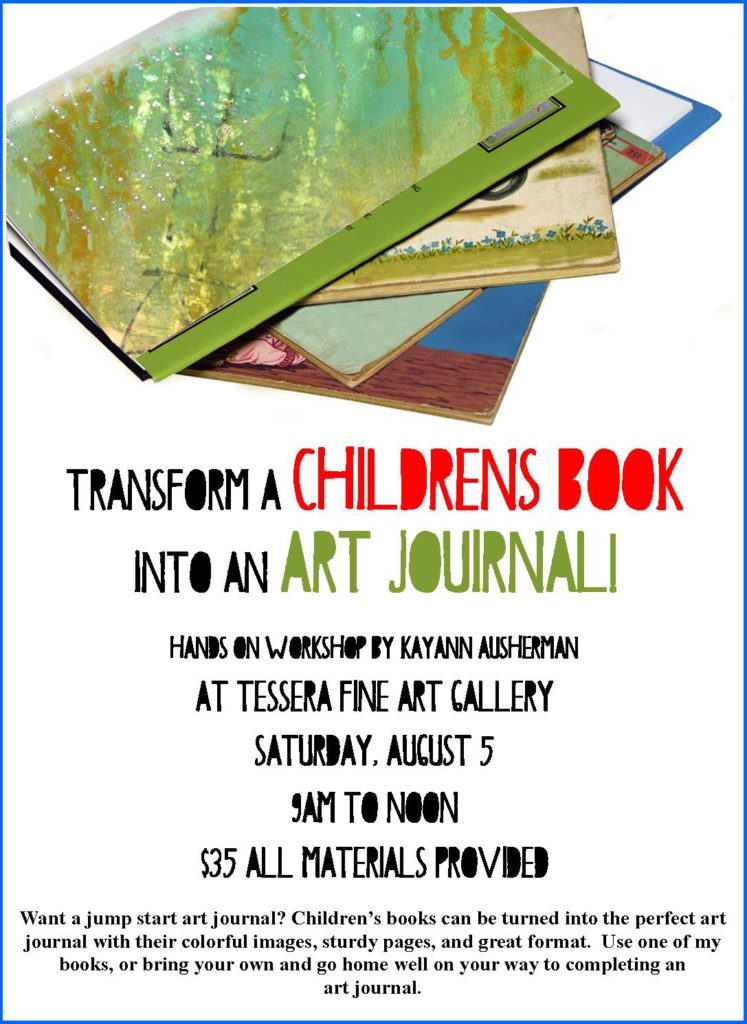 Next, on the afternoon of Saturday, Aug. 5, we will paint up an accordian fold journal with our dreams and discoveries.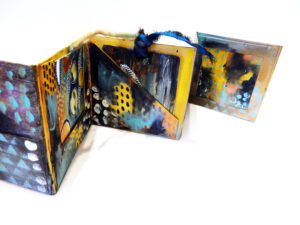 Each participant will receive a journal (with a nifty little box to put it in), a stencil, a clay face, and all the supplies needed to create this little keepsake!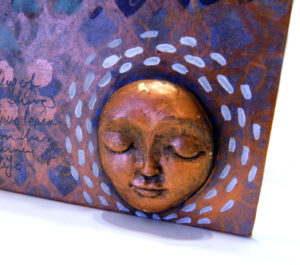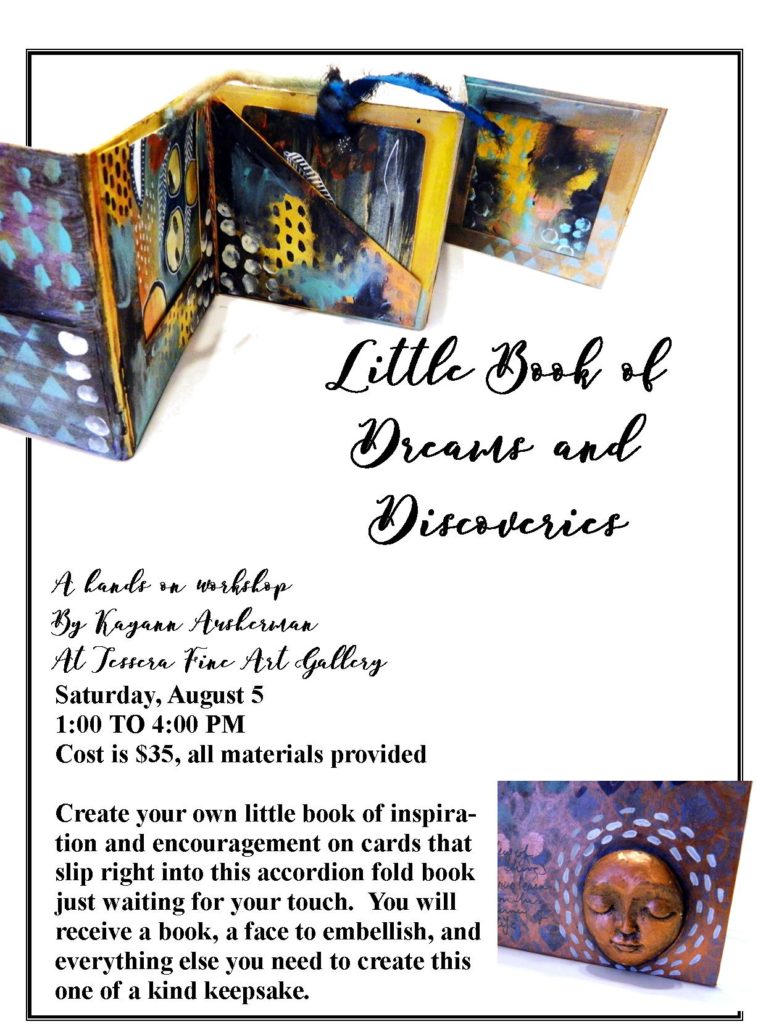 Then, on Thursday, Aug. 10 from 6 to 9pm, I will round out the workshop trio with an altered book cover.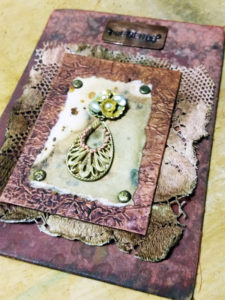 I will be digging deep into my stash of good junk, jewlery, and other embellishments.  We will also be learning some distress and aging techniques and products.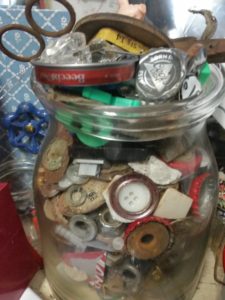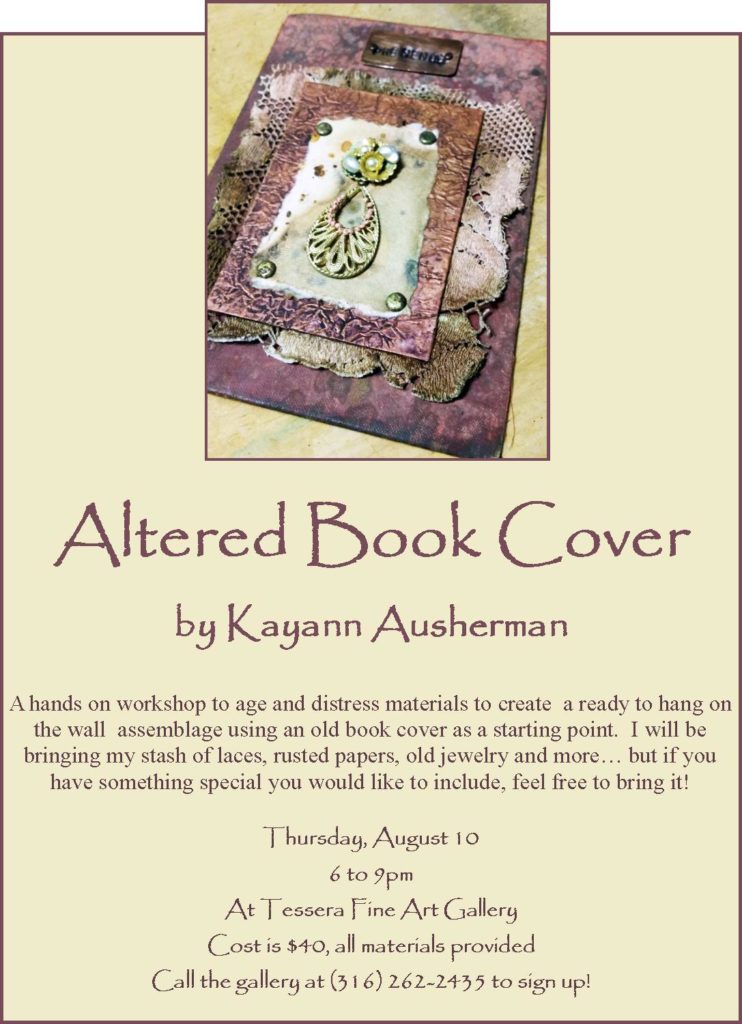 Hope you can make it to one or all of these!