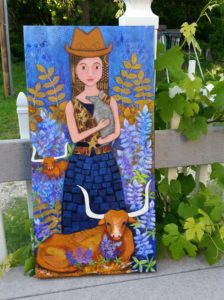 I am offering up "Blue Bonnet Belle" for sale.  100% of the proceeds will go to the continuing disaster relief of our Texas friends.  They still need our help! This is a great way to acquire a piece of art, AND help our southern neighbors.
Here is a closer look: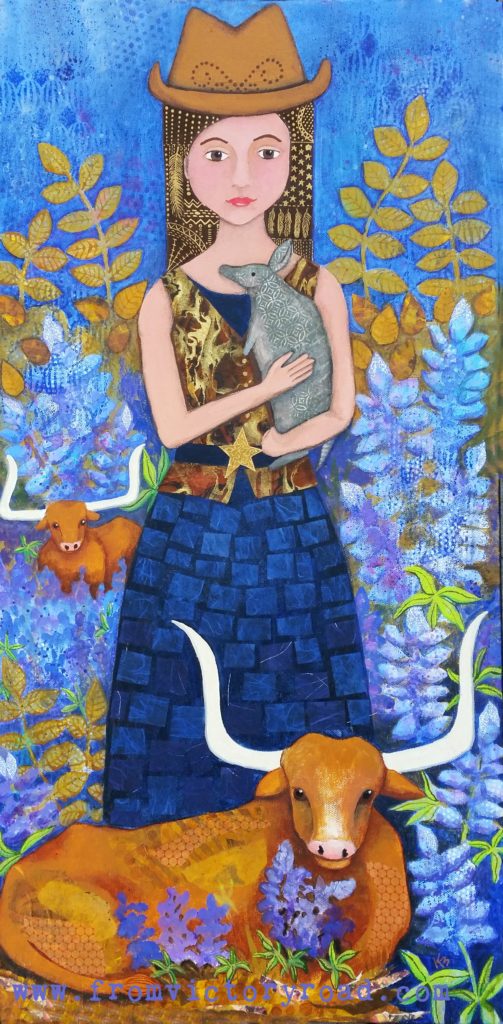 The price is $235, all of which will go to disaster relief.  If the piece needs shipped, we will work that out.  You can pay by check, PayPal, or credit card (or even cash!).  Just shoot me an email (easiest through the contact me button) victoryrd@hotmail.com.