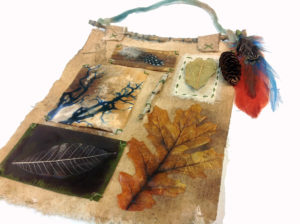 It's that time of year when nature get's our attention with a beautiful fall display of colorful leaves.  My daughter and I recently collected a batch of freshly fallen leaves and tried out a technique of preserving them using a simple mix of 1 part glycerin to 2 parts water.  We left them set for 5 or 6 days and ended up with some nice pliable leaves that could be used in various projects.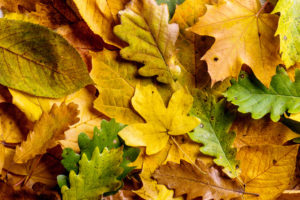 I have also pressed some in my giant dictionary for projects that being flat is more important than being pliable.  I was also going to make a batch of skeleton leaves, but after some research and experimenting, decided I would rather just purchase those!
All of this preserving information, as well as some techniques using natural stains, waxing, stitching, transferring, and more will be covered in a workshop that I have coming up at Tessera Fine Art Gallery in Wichita on November 9 from 6:00 to 9:00pm.  If you would like to join us in making a nature inspired wallhanging, just call the gallery at (316) 262-2435.