Today I want to introduce not only the new look and function of my website, but also the talented web designer behind it. Tayla and I first got acquainted when we were both doing the craft show circuit and would end up having booths at the same show. I was struck then by her winning blend of energy, creativity, and professionalism.  I have enjoyed keeping an eye on all of her eclectic creative ventures… I think creativity just oozes out of her pores!  Whatever she does, she does well.  So when I found out that she also is a web designer, I jumped at the opportunity to have her recreate my site into something that will better serve my, and hopefully your needs.  She couldn't have been better to work with, patiently explaining the answer to whatever tech ignorant question I came up with.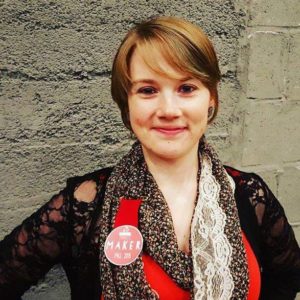 It couldn't be more fitting than to have my first post on my brand spanking new site be a feature on Tayla.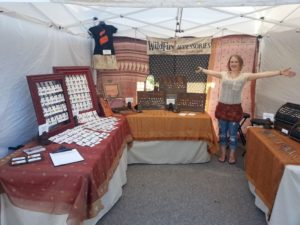 Tayla's "artsy story" in her own words….
"Wrapping up my artsy story is a difficult task!  But if you start with education, I attended The Art Institutes for Web Design and shortly after acquired a job in marketing…  That did not work out well (the job that is)!  Craving a more hands-on, free approach to my career, I decided to start selling my handmade jewelry through WildFire Studio.
Over the next four years,  I ran WildFire and continuously tried to shape it into a business I could continue experimenting with.  But it never quite got to where I wanted it to and I started to burn out around the beginning of 2016.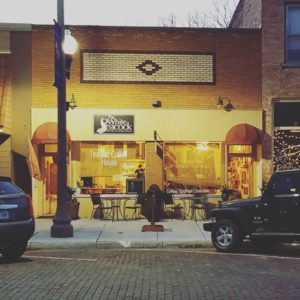 Not knowing what direction I wanted to take next, I got a part-time position at my favorite, local coffee shop, found out it was for sale, and snatched it up by that July!  I now strive to bring that same creative energy into my doors that I did with WildFire.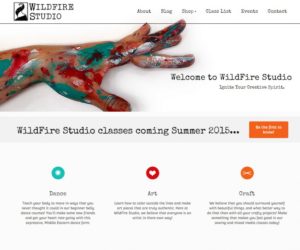 All along, I've used my education to build WordPress websites and strengthen branding for all of my businesses (yes, "all…" I'm kind of a serial entrepreneur…) and for other creative makers.  I love the problem solving aspect and hope to continue working on new projects in the future!"
If any of you would like Tayla to build your website, you can contact her at taylamace16@gmail.com or on Instagram @taylamakes
In the meantime, take a browse through all the new features on my site!