This week I received the latest issue of Somerset Apprentice where I was published in their "From the Pros" series.  Even though I have been selling art for almost five years now, it suddenly feels more official to be called a pro in print! They asked several questions which challenged me to think a little about my art and creative habits.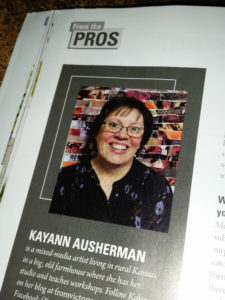 One of the questions was "What are you trying to communicate with your art?"  Here is my answer as quoted in the article…
More than achieving a realistic representation of my subject, I aim to make my art interesting.  I often add little surprise details that reward closer inspection.  If my art catches the interest of the viewer and invites their curiosity, then the door is open for further communication.  From there I strive to evoke some emotion.  Most of my art is about being joyful.  On occasion it is intended to be thought provoking or arouse awareness about some more somber issue.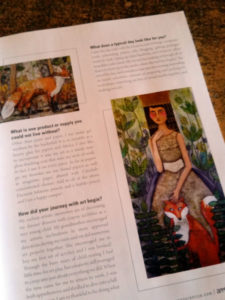 I look forward to taking some time to hunker down with the magazine and take a close look at all the articles.  Just flipping through it looks like some great inspiring stuff in there!  It never ceases to amaze me how many talented and creative people and projects there are out there!  Inspiration everywhere!