While my constant space to hang art is Tessera Fine Art Gallery in Wichita, I also try to keep the rest of my art busy being displayed at other venues that have a featured artist for one or two month stints.  For the months of March and April, I will have a batch of my work hanging at Unity Church, along with cards and prints.
There are a few brand new pieces for this show that I will be sharing with you in the upcoming days, but today I will share a new batch of four seasons trees that I made special to fit into an old four pane window.  I keep my eyes out for the perfect old windows and snatch them up when I find them!
From this…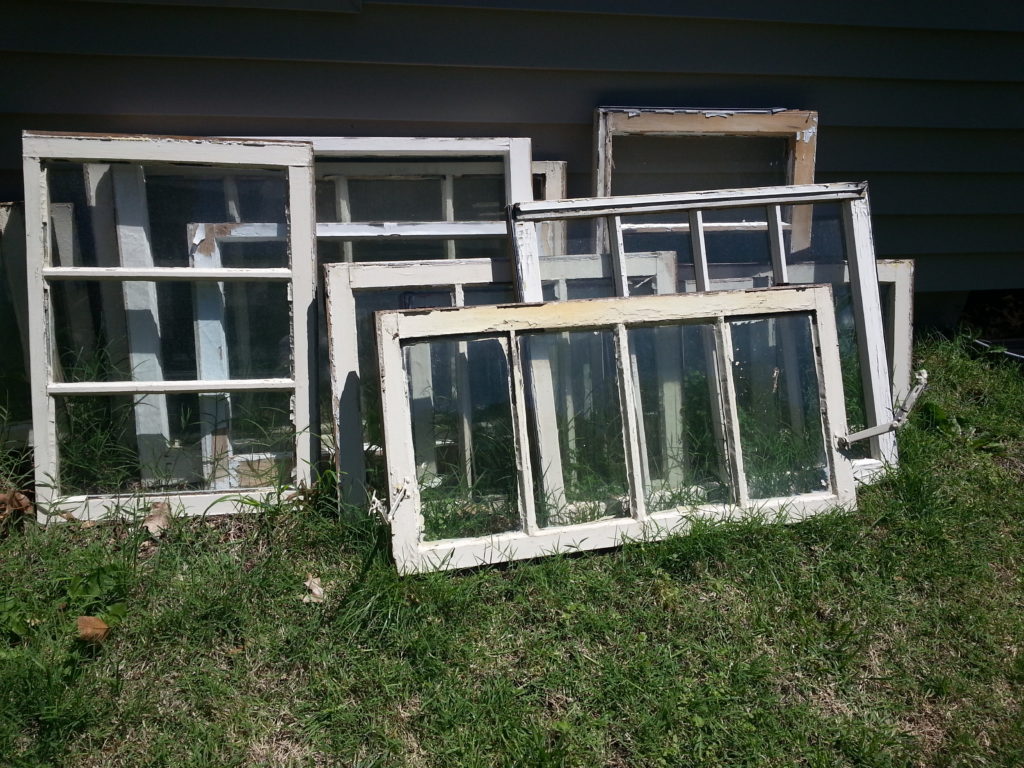 to this….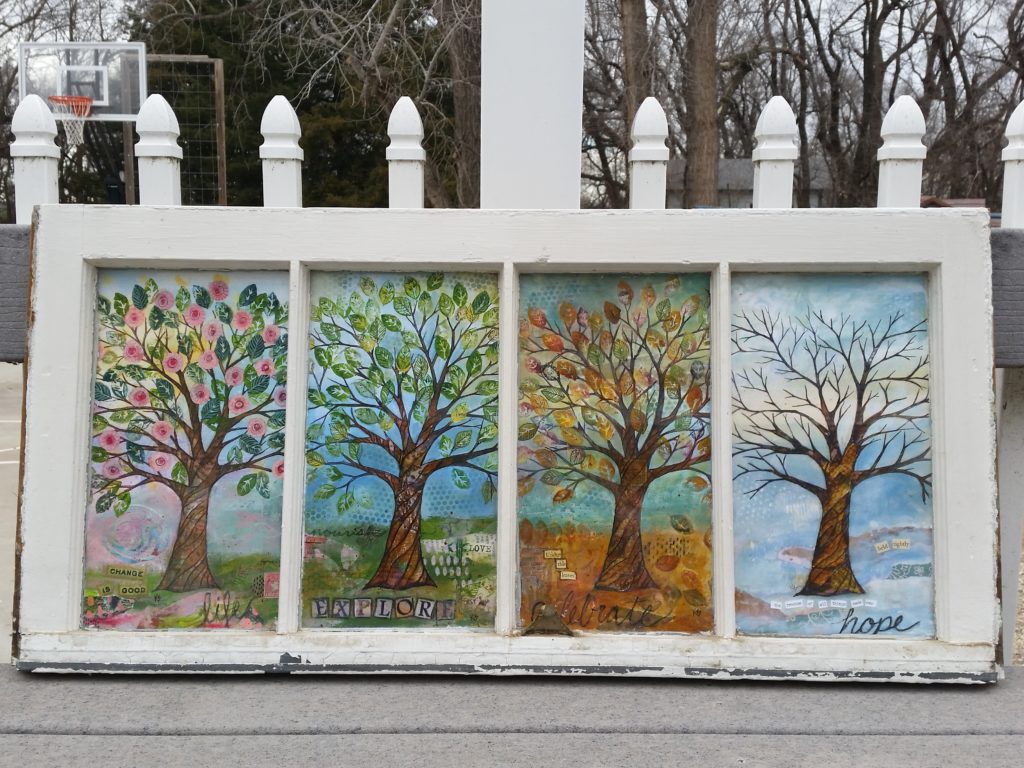 I am already working on my next set for another window… I will show you soon!