Awhile back I posted about "Mud Bath" which sold, and the new owners wanted companion pieces to hang on either side. These are the two pieces I recently delivered.
After letting the crackle paste dry a couple days, the next step was to sketch my design, then add layers and layers of thin washes of paint and drips. I find the crackle paste a fun effect, but kind of tricky to work with!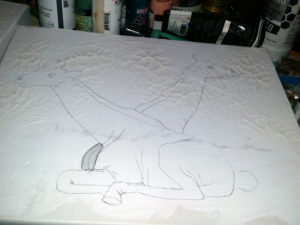 Hope you have a creative week!