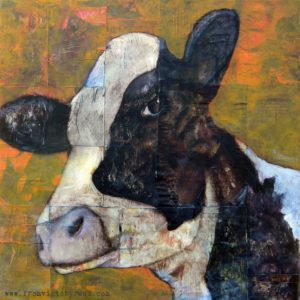 My cow fun continues with "Clarabelle", a kind of spunky gal with a bit of attitude.  She is on a 16 x 16 cradled wood board with a Citra Solv altered paper base on which I added paint. It is fun to watch the personality emerge on these ladies!
This piece, along with a herd of other cows and artwork, can be found at Tessera Fine Art Gallery in Wichita. If interested in this piece call the gallery at (316) 262-2435.
Delivery of new art at the gallery… can't wait to see it hanging!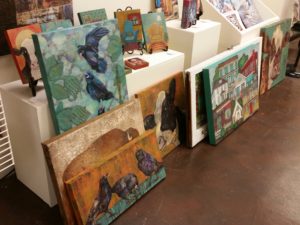 And…in recognition of St. Patrick's Day today, an oldie from my art journal!