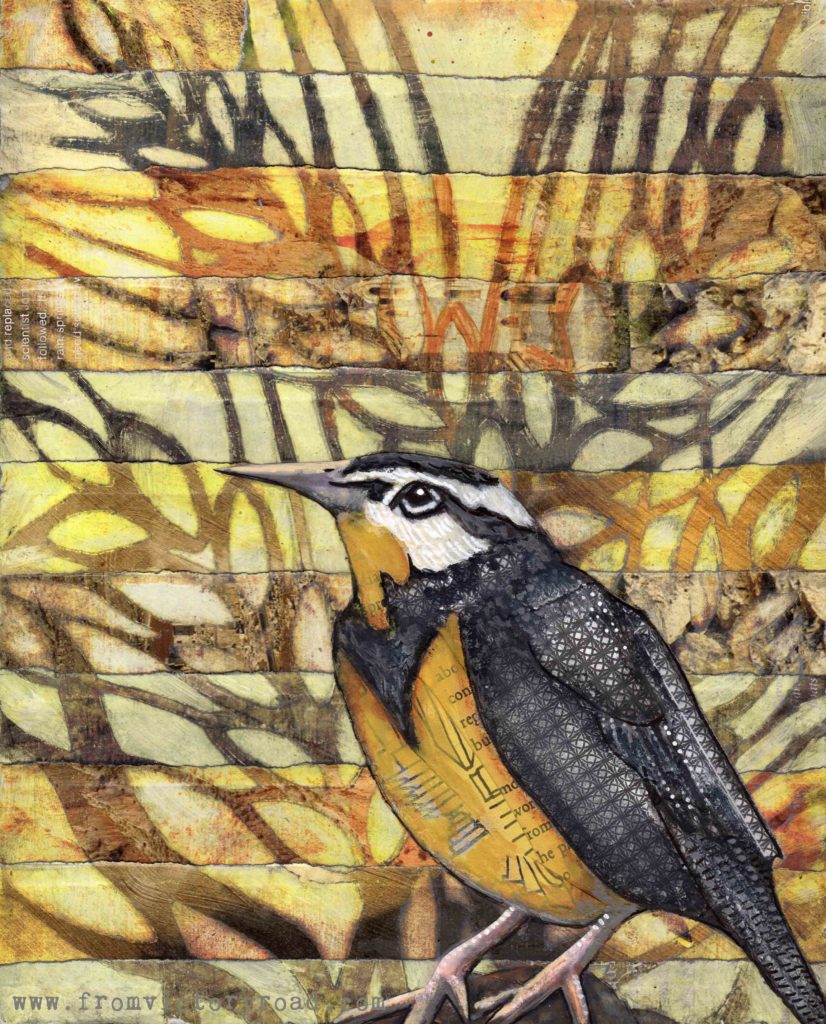 Continuing with my "Home on the Range" series in which I acknowledge the diversity and beauty of my home state of Kansas, I had to include the state bird.  The Meadowlark is such a cheery little bird with its yellow breast and cheerful song, especially in the spring time.  It's tell take black V makes it easy to identify even for a bird watching novice like me.
The few times I have spotted a meadowlark have been on the edge of a wheat field, so it seemed fitting for the meadowlark in my artwork to find its home against a backdrop created by using my own wheat stencil and Citra Solv to alter the strips of National Geographic pages that I adhered to an 8 x 10 inch cradled wood panel.
Contact me if interested in this piece.
If you would like to purchase the wheat stencil, it is available locally in the Wichita area at Tessera Fine Art Gallery, or order through my etsy shop.