It has been awhile since I shared any junk journal pages with you… but rest assured that even though I have been super busy, I have still been plugging away in my art journal. Even just ten minutes a day makes slow and steady progress.  It is my unwind time at night and/or my get up and going time in the morning.  It eases me in and out of my day and helps me process things.
Like, who is pulling my strings…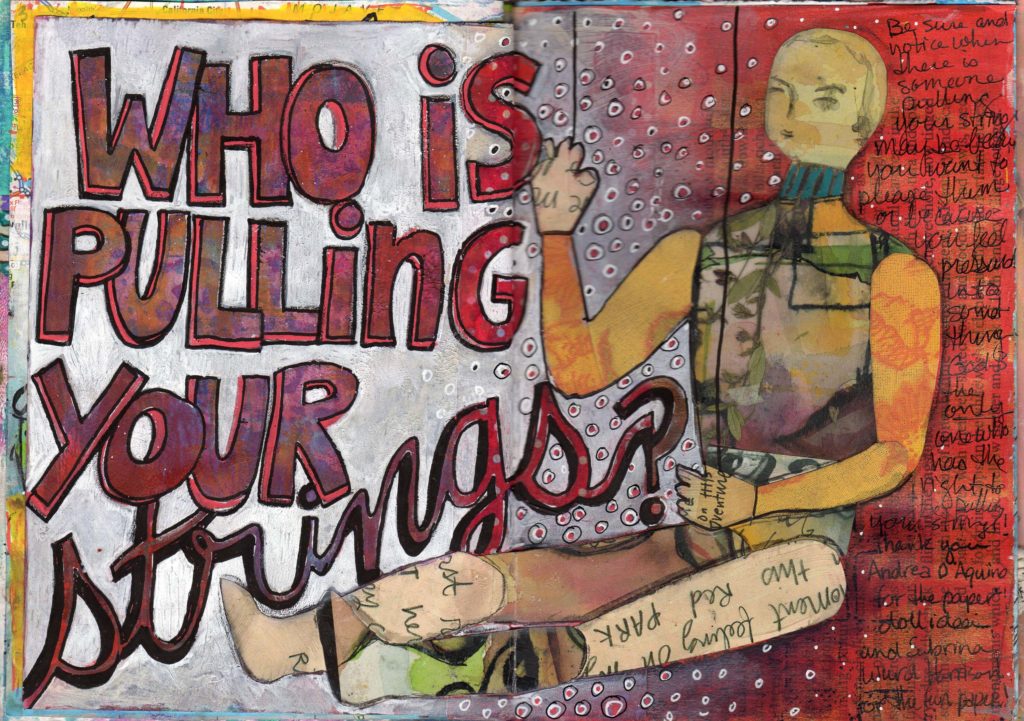 the spread before I started working…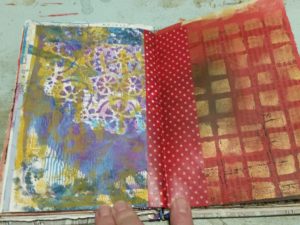 And this one with the beloved mermaid…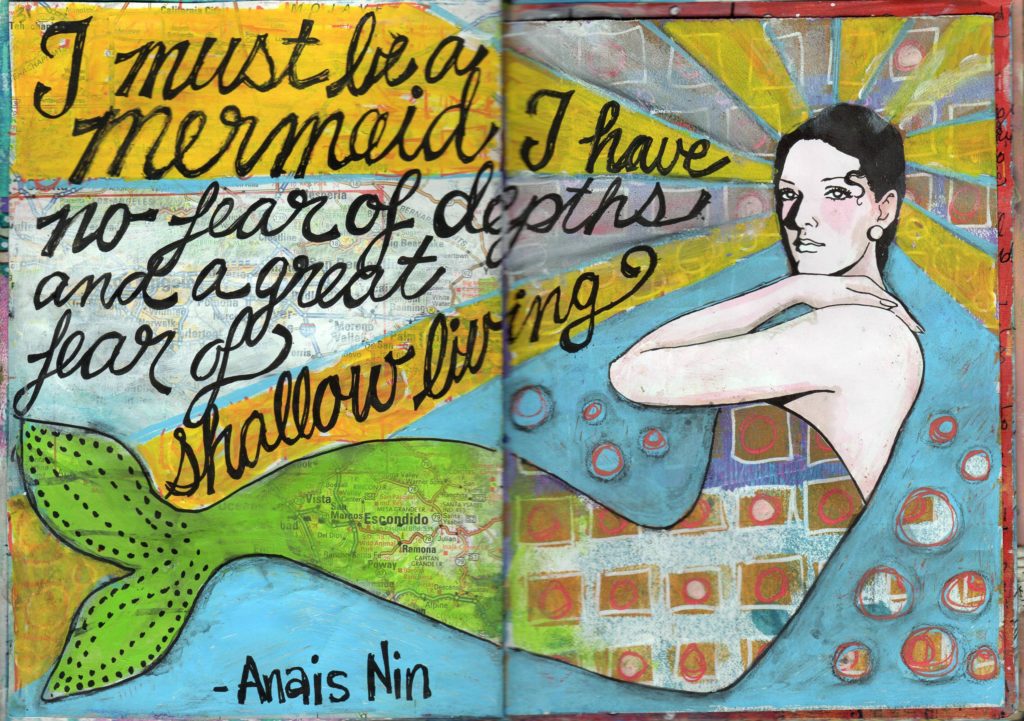 and before….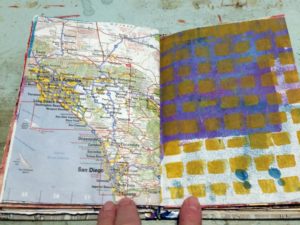 I love looking back and seeing how the page started out in my junk journal.  Sometimes everything is totally covered up, sometimes there are still parts peeking through.
Hope you have enjoyed the little peek into my junk journal… my little one is getting close to filled!