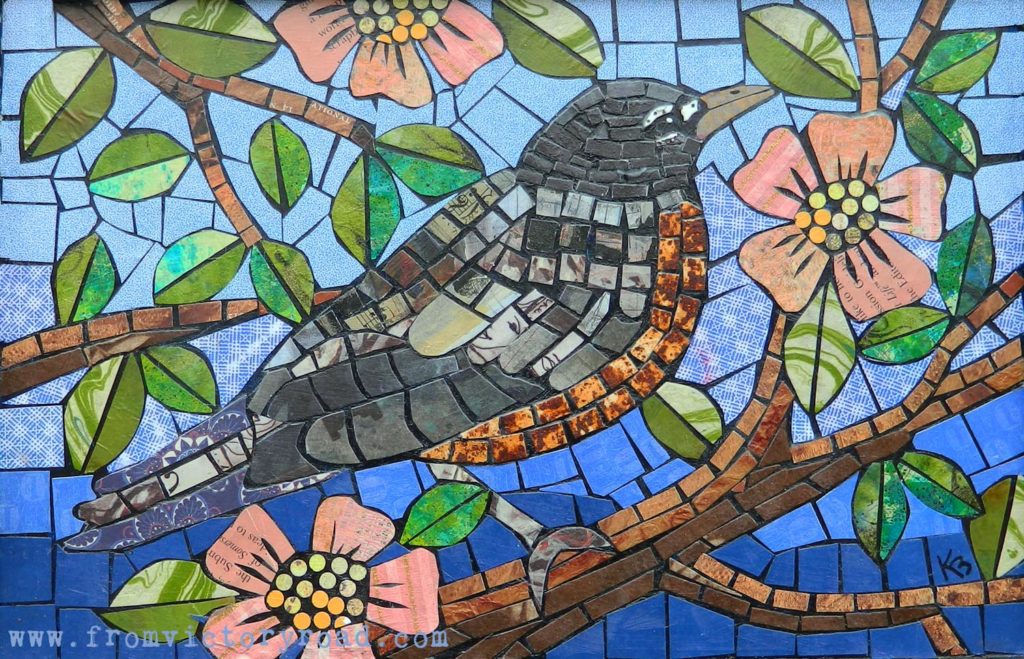 "Pieces of Spring" is a paper mosaic on an old cabinet door.  I don't do these often as it is rather tedious and I am not a patient person!  But I love the process of taking little scraps of papers, cutting them into bits and reshaping them into something totally new!  In this piece there are the insides of envelopes, magazine pages, painted papers, some lovely bits of handmade paper, and even some rusted paper on the robin's belly!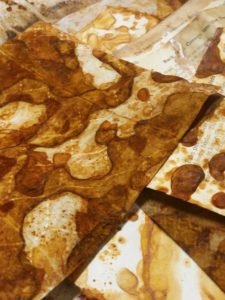 I really wanted to get this piece done for my exhibit at Dillon Nature Center and pushed to finish it up less than an hour before delivery!  Whew!
First step is to draw out the design…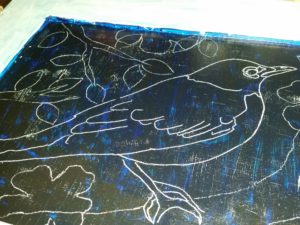 Pick out papers…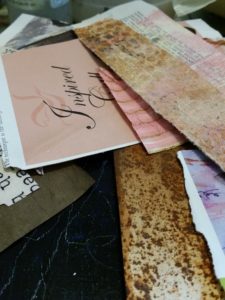 And then the slow work of snipping, piecing, and gluing while leaving a think little line of the dark background showing in between all of the pieces.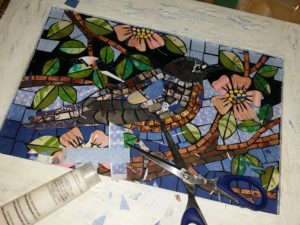 I decided to paint the door black, left the old rusty hinges, and put a "new" vintage glass knob on it and it was off to spend the next couple of months hanging at Dillon Nature Center in Hutchinson.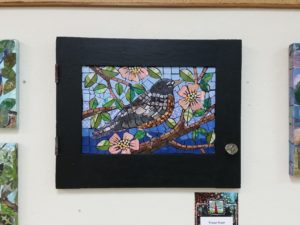 Hope you have a lovely spring day!