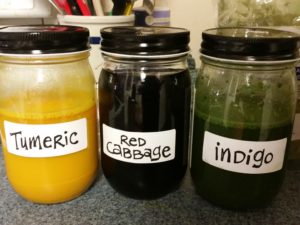 I am 'a day late and a dollar short' wishing you all a Happy Easter!  But I am thankful that there is the same reason to celebrate today as there was yesterday! Easter all year! I did have a very fun time celebrating Easter with 6 of my 8 children and their families.  Hope your day was a blessed one as well.  I did try out some naturally dyed eggs with mixed results.  Red cabbage is still one of my favorite dyes!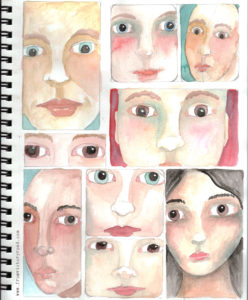 I actually did nine faces last week, so I am currently two days AHEAD! Woohoo!  It is also exciting to pass the 100 faces mark, even though that is less than a third of the way through the year.  I can do this!  I already have some ideas for incorporating some of these faces into my art journal, but I am trying to hold out until 2018 so that I can see all of my 365 2017 faces together!
What did you challenge yourself to this year?  How are you coming?