I am getting close to filling up my little junk journal!  The most recent spread has our quote for the week.  If the flowers aren't bloomin' you can always paint some of your own!
Here is what this spread in my junk journal looked like before…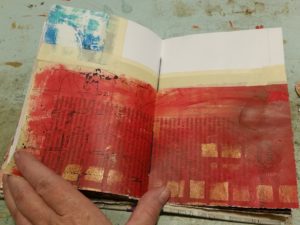 Hope the rest of your week is smooth sailing!