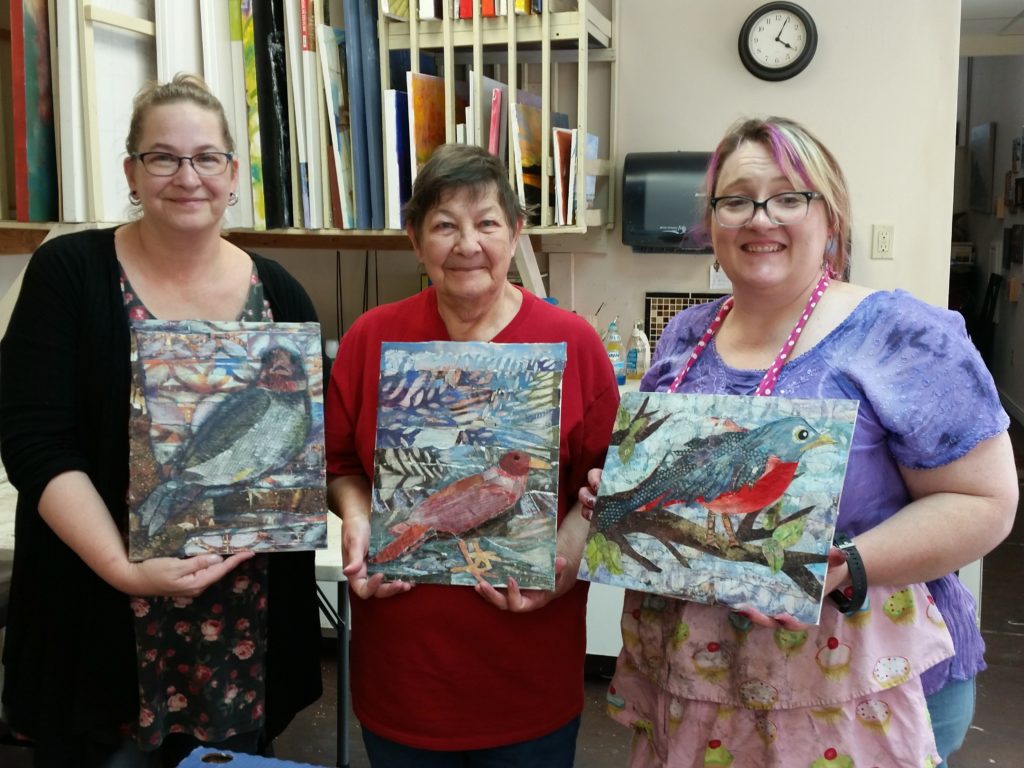 A small group of us got together last weekend for an all day Citra Solv Workshop.  The morning was all about the basics of altering National Geographic pages with Citra Solv concentrated cleaner to achieve some lovely papers.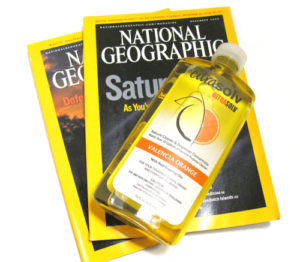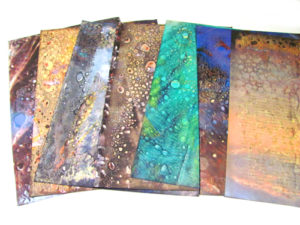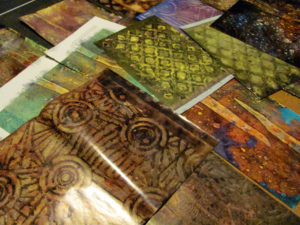 In the afternoon we created a Citra Solv background, then used our beautiful papers to create a bird collage. I think they turned out amazing!
Here they are as works in progress….