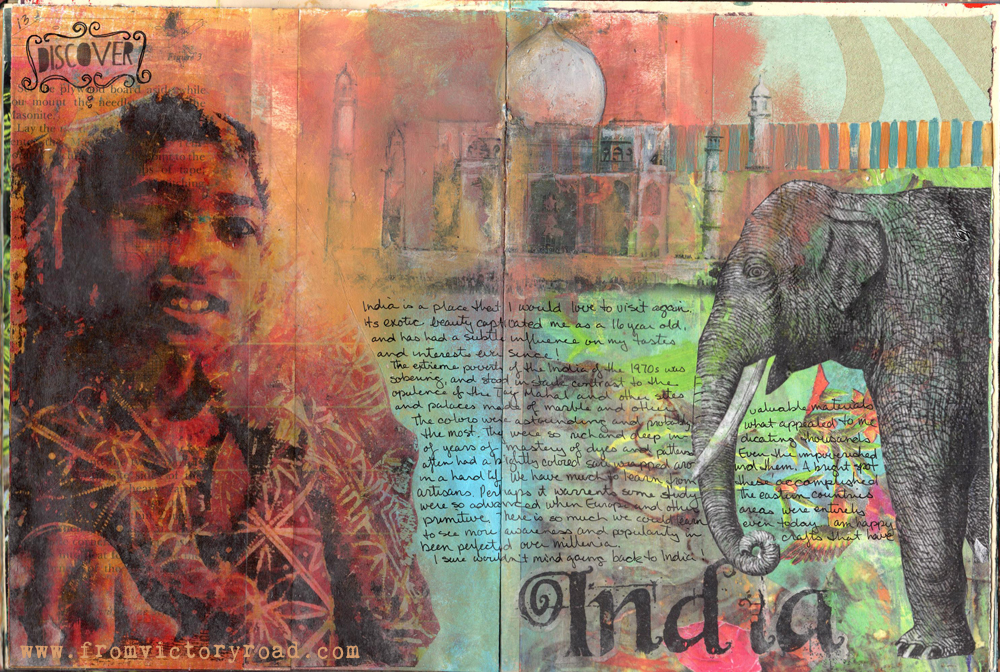 A week or so ago I taught an image transfer workshop.  We tried out all kinds of ways and materials to transfer… but my favorite is still with gel medium, then rubbing off the paper.  All the images on this journal spread were transfered, either by adhering the image directly to the page and then rubbing off the paper, or by making a "skin" out of the image and then gluing onto the page (the elephant and word discover).  The Taj Mahal was rubbed almost entirley off, and then touched up with some paint for a more hand drawn and painted look.
Here is the spread in my junk journal that I began with: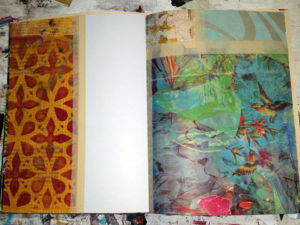 Want your own junk journal to play in?  I have a couple of hand bound journals over in my etsy shop here and here.
Thanks for stopping by!