As many of you know, I have been a bit absent from things lately in order to focus on helping my daughter prepare for her wedding at our home.  That meant some overdue spring cleaning, landscaping, painting, and generally sprucing the place up!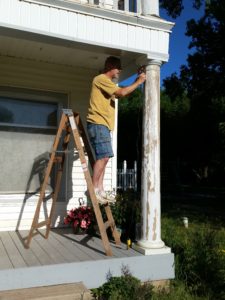 We live in a 100+ year old house that was quite run down when we purchased it 25 years ago.  The roof had leaked, ceilings had fallen in, and various varments had set up residence.  On top of that, it had to be moved from its current location, which was quite the undertaking for a 2 1/2 story, 48 ton house. So needless to say, we are no strangers to home repair projects.  We have, however gotten a bit lazier about getting them done as we have gotten older, so a wedding was just the spur we needed to get some things done! We mowed and planted, purged and painted.  We had a tremendous amount of help from friends and family getting everything whipped into shape.  It has reminded me how truly blessed we are to live in such a lovely environment.  Despite threats of rain, it turned out to be a beautiful day!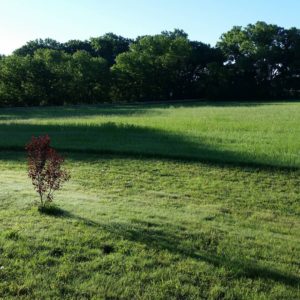 I love all the craftiness that was involved in this wedding!  The bachelorette party was a fabric painting party, special t-shirts were made for the honeymoon, and countless paper flowers were cut and rolled into bouquets, corsages, and decorations.
And here is a photo (thanks Michelle!) of my husband and I with all eight of our children and their families, minus only one person who couldn't make it.  Our family has grown from ten to 24, with number 25 due to arrive in the fall.  This bunch keeps me hopping!  Welcome to the crazy crowd Eric!
So thank you for your patience, now I am trying to ease myself back into normal life and catching up on art making!  I did sneak a little time here and there for some art journaling… so I will have some new pages to share with you soon!