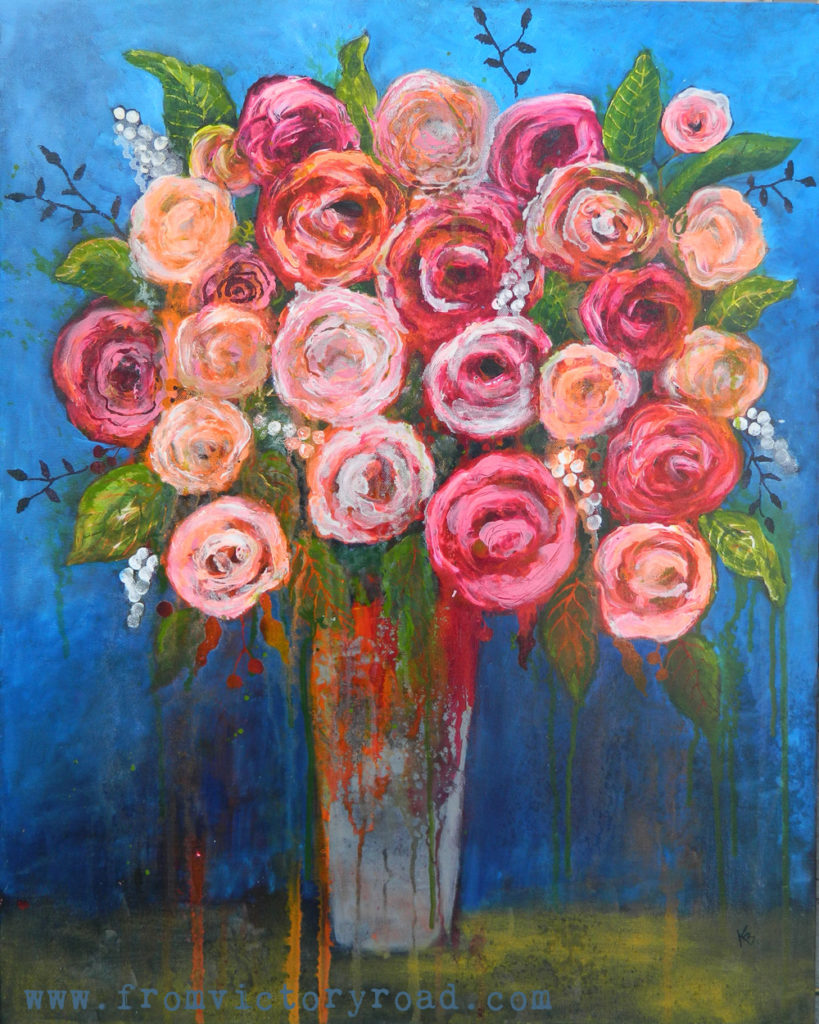 "The Apology" 24 x 30 inch acylic and ink mixed media on deep stretched canvas.
This vase of loose, drippy flowers makes me ponder the occassion for which they were given. The drips are reminiscent of tears that the messes of life can bring about.  Whether the imagined apology is for harsh words or some other indiscretion, I love the mix of sorrow, repentance, and restored relationship implied in this piece.  Studying it reminds me of my own little grudges and gripes that I have hung onto.  Time to let them flow right off the canvas!
Contact me if you are interested in this piece.  For a print, visit my etsy shop here.