I had a lovely reception at Larksfield Place last night, and feel overflowing with gratitude for the privilege of hanging my art there and being given such a warm welcome.  Thank you to everyone that came out!
One of the ten pieces that have sold since the show was hung last Saturday is "Rose Garden", done in my new to me finger painting technique.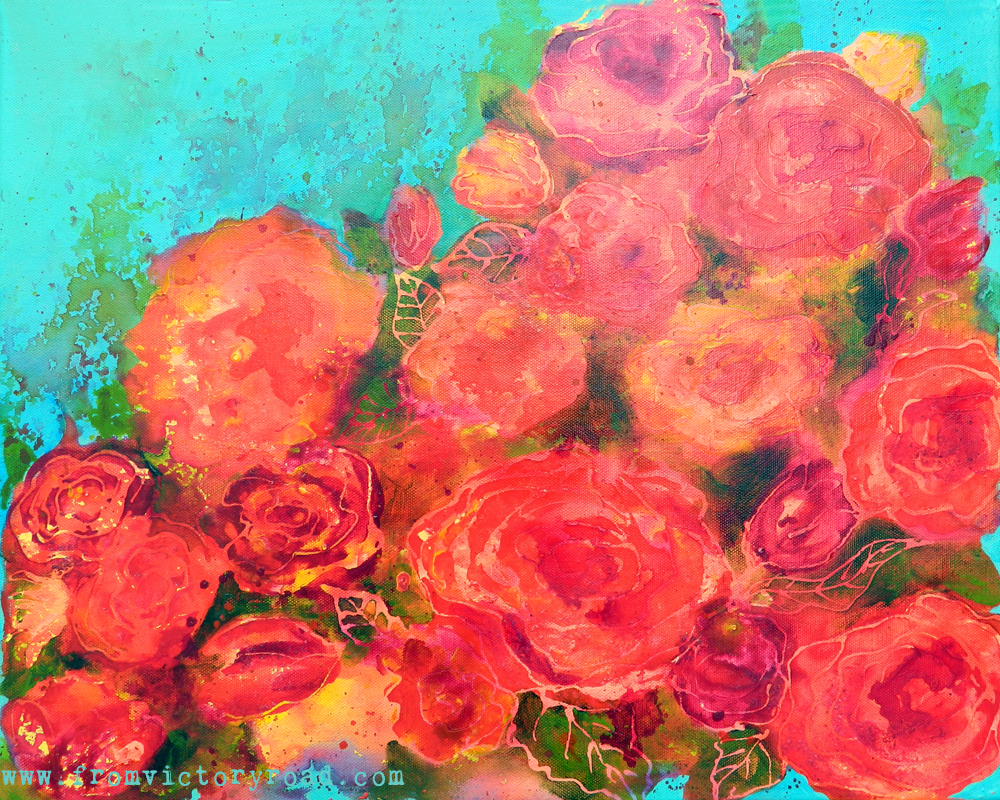 I had some flourescent Golden high flow acrylics that had come as part of a set.  I am not really a flourescent art sort of person, so I wasn't sure I would use them.  But it turns out that I love how a little flourescent paint mixed in with my normal colors really adds a vibrancy.  I think I am hooked!  I even bought a big bottle of flourescent pink high flow…. something I never thought I would do!
I also bought some empty nozzle top bottles that I can fill with my own color mixes, as well as save a little money by making my own high flow paint by mixing regular Golden fluid acrylics with air brush medium.
Here are the other pieces that have sold this week.  If you missed out on your favorite, prints of your choice are available in my etsy shop.