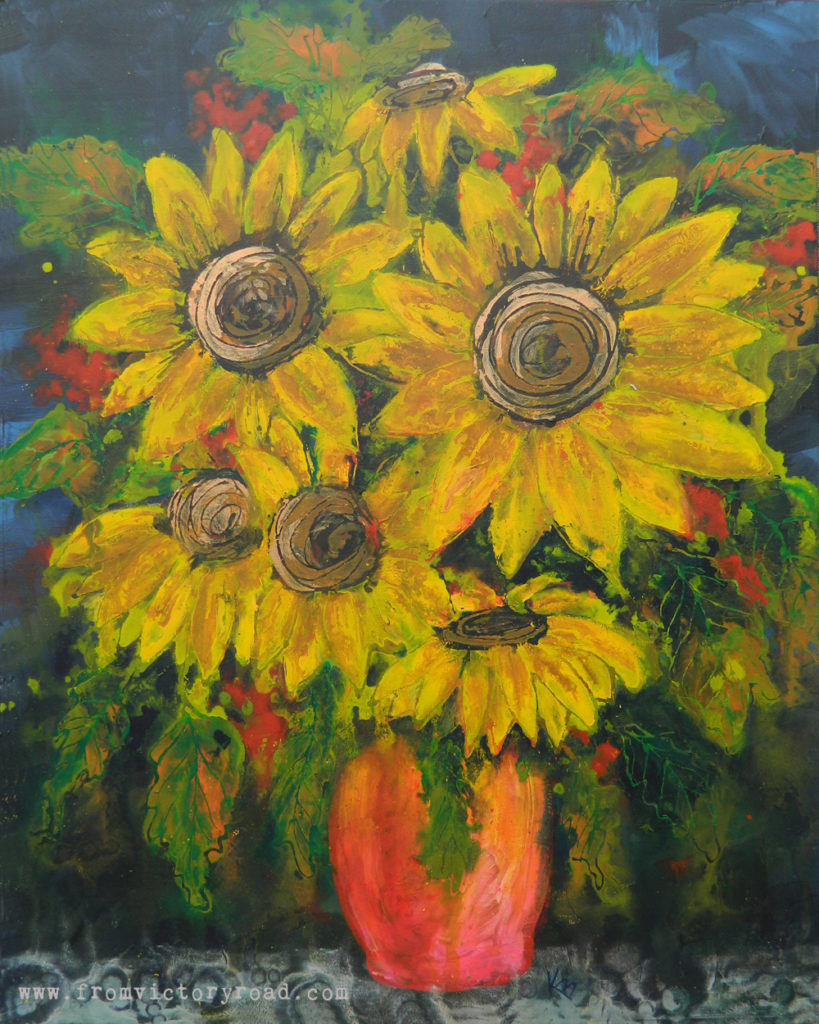 I have been doing more fingerpainting play, this time making sunflowers! As a Kansas girl, I just have to be kind of partial to sunflowers!  I love the discovery that adding a little Golden flourescent high flow to other paint really makes the color pop… like on the vase.
I have also been busy prepping for the art I hope to do while at Red Barn studio in the next couple of weeks:  making sketches, listing supplies needed, prepping canvases…We will see if I get it all done!  Hopefully I will continue to share my progress with you while there!
Have a great weekend!