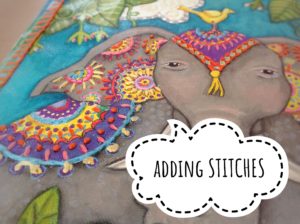 Adding stitches to artwork is a fun and easy way to add rich texture and interesting depth to a piece of art.  It is what makes the audience take a closer look, and that means they are engaging with the piece.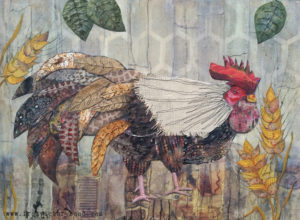 Take a close look at the rooster in this piece.  He has been machine stitched with some crazy style stitches in black.  But I also have done hand stitches on a number of pieces as well!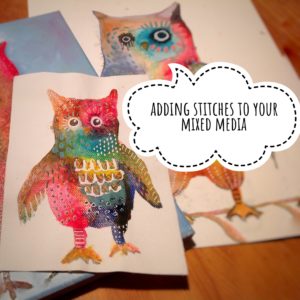 In an upcoming workshop at Tessera Fine Art Gallery on Saturday, Sept. 9 from 1 to 4pm I will be teaching a workshop were we will make Verdugo inspired owls using high flow acrylics instead of watercolor, then we will embellish them with stitches!  We will look at how to added stitches when using canvas, paper, stretched canvas, and even wood panels!  Hope you can come!