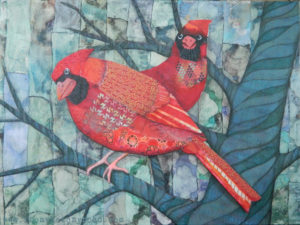 I don't know why I don't do more cardinals,they are so cheery in their red feathers!  I think it is because they always make me think of a Christmas card and snow scenes. My initial plan was to have the tree they are perched in be made of comic books, but it just didn't work out, so all those lovely comic book pieces got painted over in blue.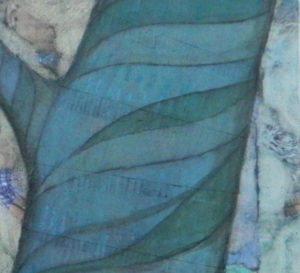 The birds themselves have some fun detail. I used a piece of star punchinella, scraps of paper, paint, and finally hand stitching to embellish these birds.  It is all in the details!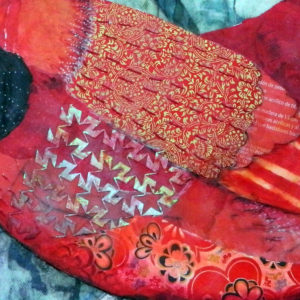 Hope you are headed into a good weekend!  I am looking forward to a trip to Ikea and some Christmas shopping.  Yes, already!  It makes the holidays so much more stress free to have the shopping done ahead of time!  Or, maybe the cardinals just put me in a Christmasy mood!
Have a great weekend!