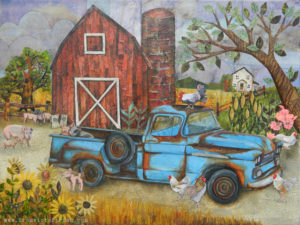 "Delivery Day"
18 x 24
This piece is a mix of collage and paint, inspired by an old pickup I saw on a road trip, as well as the pigs and chickens on my daughter's farm and the sunflowers all along our roadsides this time of year.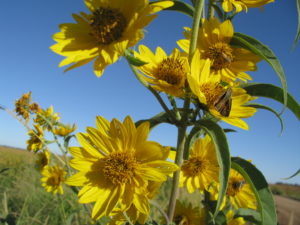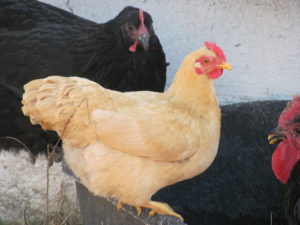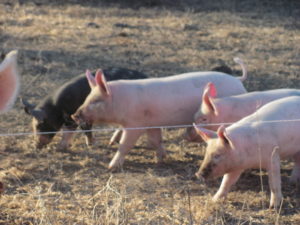 I imagine that a new load of little piglets is being delivered, and the chidkens have come to check out the new arrivals while Mr.  Rooster watches over them from the roof of the truck.
I began with collage, then added to it with lots of special materials. Crackle paste by Golden creates the packed earth driveway, and Citra Solv altered papers and paint created the rust on the truck.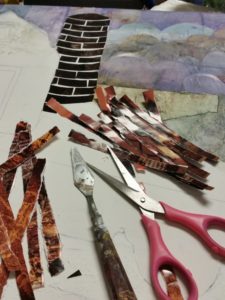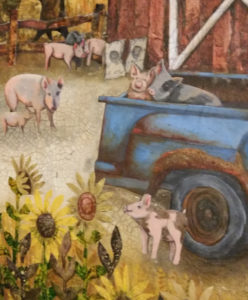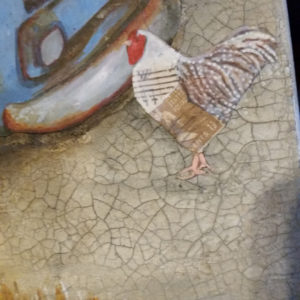 Thanks for stopping by!  Hope you have a great week!