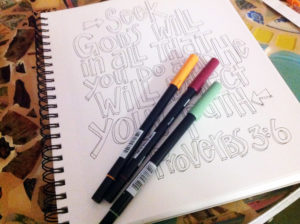 Back again with one of my favorite rest time activities!  Doodling and coloring Scripture is a relaxing way to meditate on Scripture and let it take some time to soak in.  Today's verse is from Proverbs 3:6, "Seek God's will in all that you do and He will direct your path."  I am looking forward to a month of inky fun by participating in the Inktober challenge.  Follow along to see my take on inking for a month!
If you would like your own free coloring page of this verse, just download and print the image below!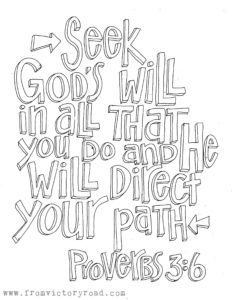 Hope you have a blessed day!