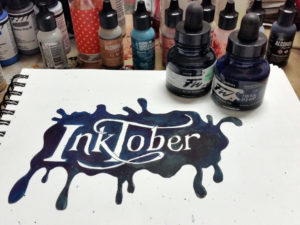 Every year many artists participate in a challenge started by Jake Parker back in 2009. Since that time it has become widely popular, but I have not yet participated in it.  I decided to do it this year, but with a twist of my own.  More than just doing an ink drawing each day, I also wanted to experiment with different kinds of inks.  Alcohol ink, distress ink, copic marker, india ink….. there are so many inks!
I am not sure how well I will keep up with the daily prompts… but I will try to hit at least part of them!  At the very least, I commit to pulling out my sketchbook each day for some kind of inky play!
Here are the official Inktober prompts if you want to join the fun: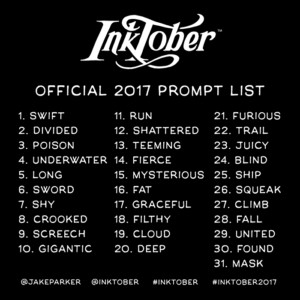 and the rules….
Inktober rules:
1) Make a drawing in ink (you can do a pencil under-drawing if you want).
2) Post it online
3) Hashtag it with #inktober and #inktober2017
4) Repeat
Note: you can do it daily, or go the half-marathon route and post every other day, or just do the 5K and post once a week. What ever you decide, just be consistent with it. INKtober is about growing and improving and forming positive habits, so the more you're consistent the better.
I will try to keep you posted each week of my "inktivities" starting with yesterday!
Oct 1 – swift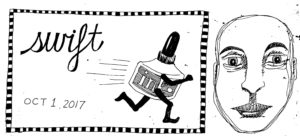 Oct 2 – divided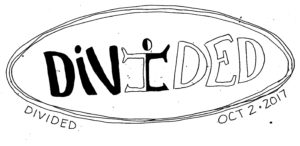 I would also like to invite you to Think Ink with me on Saturday, Oct. 21 from 9am to noon at Tessera Fine Art gallery.  We will look at a lot of inks, but some of the highlights involve alcohol ink on different surfaces…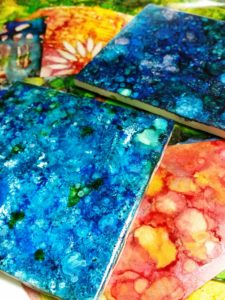 and stencils…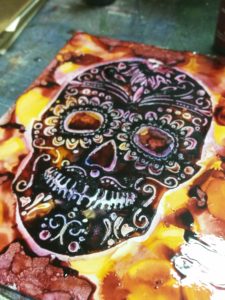 and fire…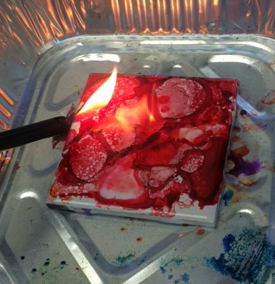 and negative spaces…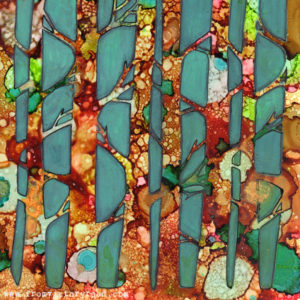 …and more fun surprises!  Hope you can come!